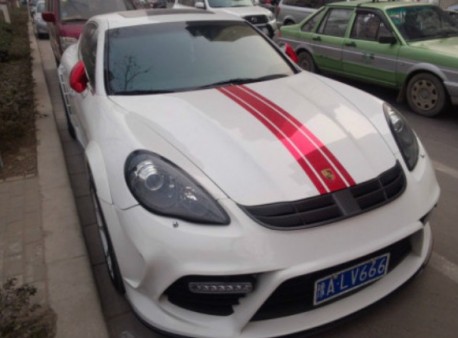 A very rare Mansory Porsche Panamera, seen in the great city of Zhengzhou in Henan Province. The over-the-top body kit makes the fat Porsche 10 centimeters fatter in every direction. Still, it is an impressive machine, Mansory knows how to make a vehicle unforgettable. The red stripe and red mirrors however are likely done later in China, to make things even better…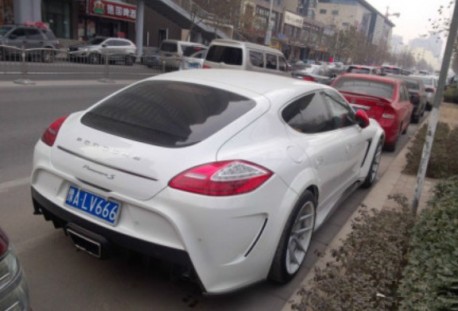 Carbon fiber diffuser, huge central exhaust, two smaller exhausts on each side, more body work, gigantic 22 inch low profile race tires with bespoke alloys. Wadda work! The base Mansory body kit comes with a big wing on the back which has sadly been deleted here.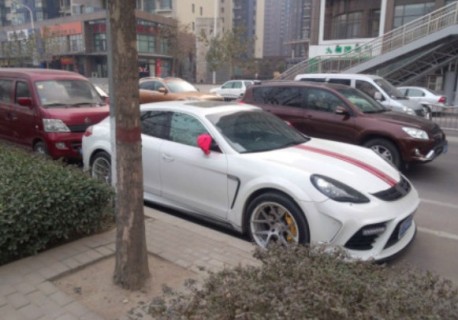 Porsche adds light to dark dusty street.