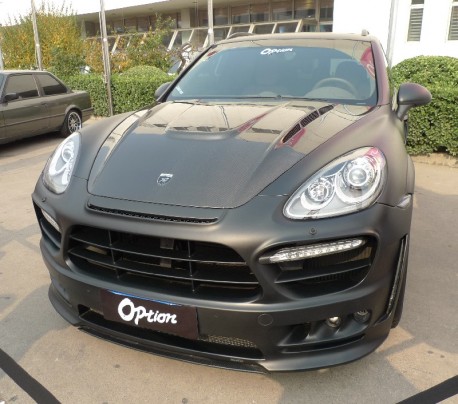 A monstrous Porsche Cayenne Hamann Guardian in matte black, seen on the China International Auto Parts Expo (CIAPE) in Beijing. The Guardian is based on the Cayenne Turbo and comes with a lotta extra plastic, some carbon fiber, a reworked chassis, and the engine tuned up to 550hp and 770nm, good for 300km/h and 0-100 in 4.5 seconds.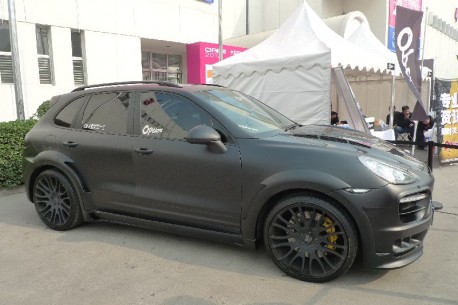 That's 22 inch! The matte black loox fantastic on this bomber of a machine. Ride height is lowered by a massive 8 centimeters making this Guardian completely useless as an SUV, but extremely useful as a high speed highway weapon.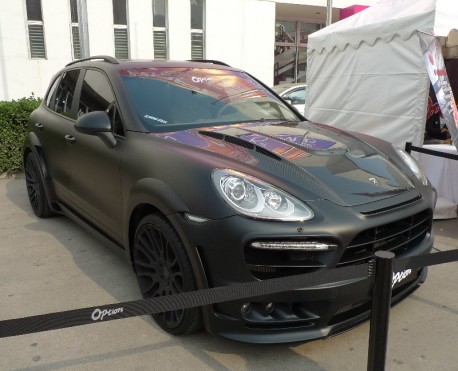 Without the line it would have eaten me. Other notable Porsche Cayennes we met in China: a fish, pink, body kit, police car, matte black, broken with semi-naked girls, very pretty, Hamann Guardian,  stretched, pink, in gold, another stretched, in orange, with dog-pee, and French.