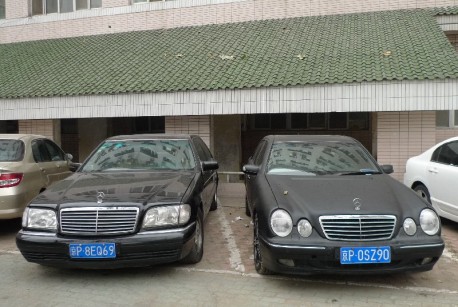 A fantastic double Benz, seen very near to my home in central Beijing. On the left a black W140 Mercedes-Benz S500, on the right a matte black W210 Mercedes-Benz E320. I know the owner of the vehicles, he is in the creative business, is married to a pretty wife, and has a white poodle. To the S first!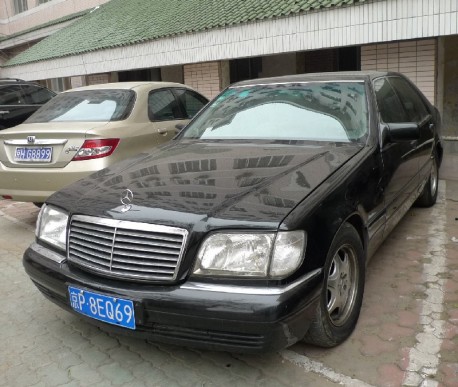 In perfect shape, maintained by a local Benz dealer who still has loads of parts. The W140 was the first S-class Mercedes-Benz officially sold in China, it was produced from 1991 until 1998. Power came from a mighty 5.0 V8 with 330hp. I have heard the engine running many a times and it spins like a baby, the owner told me he had never ever any problem with it. Well, that's W140!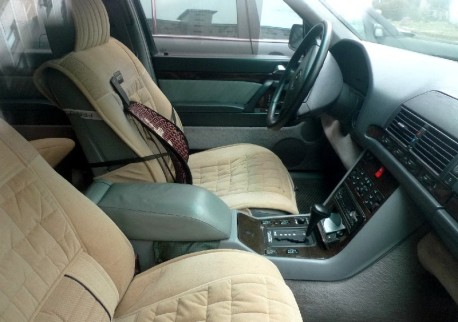 Interior perfect as well. Typical Chinese seat covers to protect the leather against time. Plastics and wood look barely touched, only the leather of the arm rest loox a bit worn, so these ugly seat covers do indeed make sense.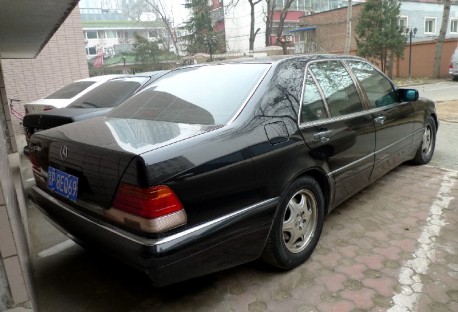 In its days most W140 were sold to the Chinese government and many ended up on the private market later on. Fortunately there are still a lot alive, our Mercedes-Benz W140 collection: motorcade, motorcade, S500, crash, body kit, S500 in white, S600, and another S600.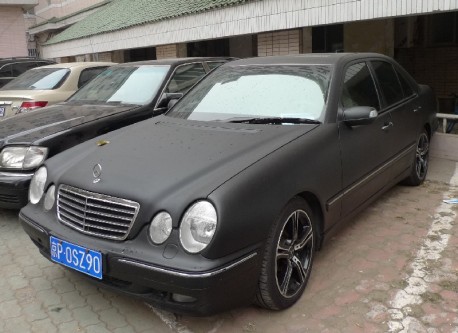 The W210 Mercedes-Benz E-Class was made from 1995 until 2003, it was never officially exported to China and it is therefore a very rare machine too see, more rare than the much older W140. This particular car is an ex-diplomatic vehicle which used to be dark blue. The owner bought it for his pretty wife and she demanded something a bit more cool. In came a matte black wrap and sporty 5-spoke alloys! The E320 was powered by a 3.2 liter six-cylinder engine with 221hp.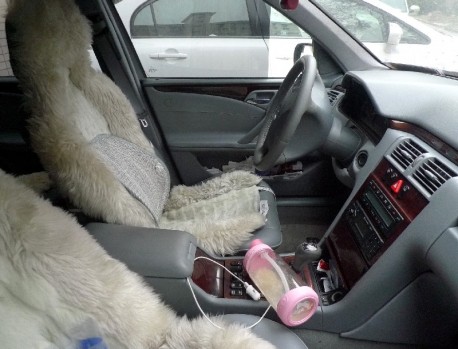 Even better seat covers here! And again, this Benz is in perfect shape. Wood is shiny, plastics are fresh.  Tea bottle on the center console in unusual pink. Pretty wives… Because it is so rare we have only seen one other W210 in China so far, but a big one.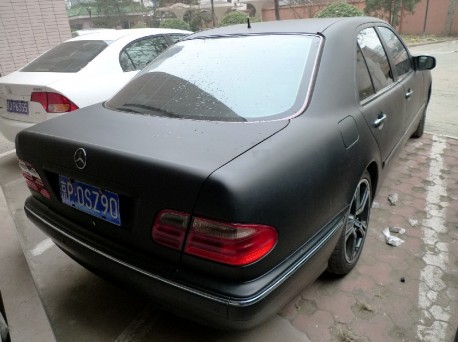 Matte black loox good on W210 Benz.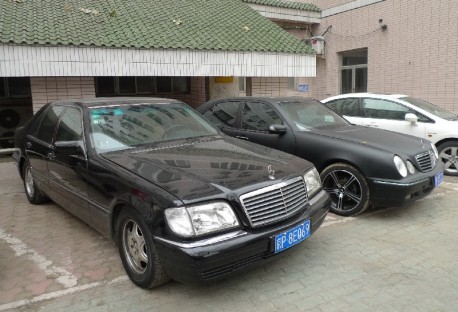 Wadda great cars to own!