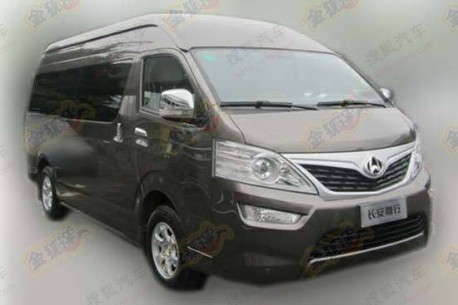 New spy shots from the upcoming Chang'an Zunxing MPV show that Chang'an Automotive is about to joint a long line of Chinese auto makers who have cloned to Toyota Hiace. A shame really, since the design of Chang'an passenger cars has been improving a lot lately.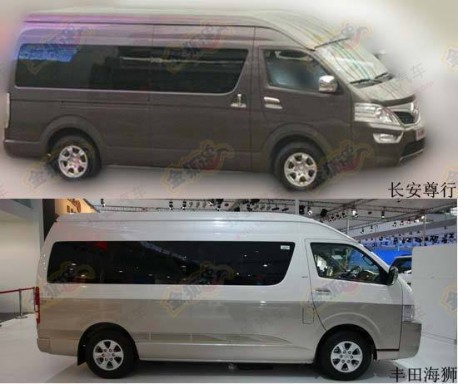 Toyota Hiace below, well, there are some differences…
The Chang'an Zunxing is scheduled to debut on the Shanghai Auto Show in April, it will be launched on the Chinese auto market soon thereafter. Power will come from a 1.8 liter turbocharged petrol engine that is also used in several Chang'an passenger cars. Car on pic is the extended version, Chang'an will also launch a shorter variant.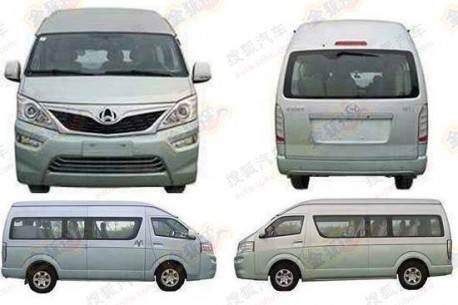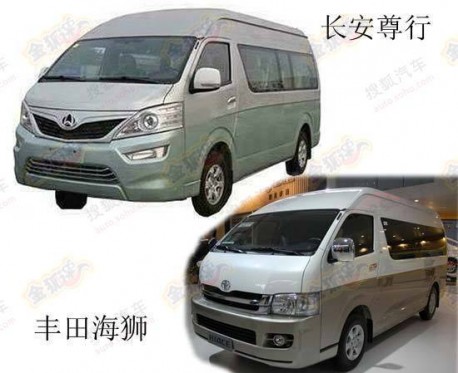 It's really only the front that differs, a bit.
Via: Sohu.