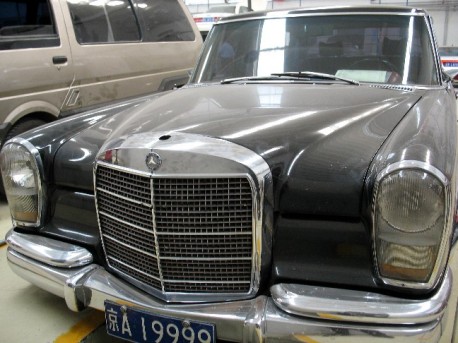 Today is a very special day because we have received pictures from a secret storage location somewhere in Beijing that houses one of the greatest automotive treasuries in the world. This is a massive and gigantic W100 Mercedes-Benz 600 Pullman limousine.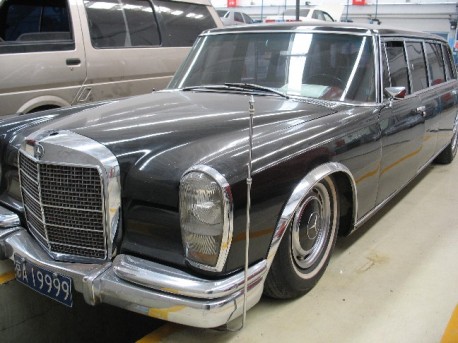 The vehicle seems in rather poor shape, but certainly repairable. The star is missing from the grille and the front suspension is broken. The chrome however is in perfect shining shape and there ins't any visible rust. The flagpoles indicate the vehicle was likely once used by the Chinese government or by a foreign diplomatic mission.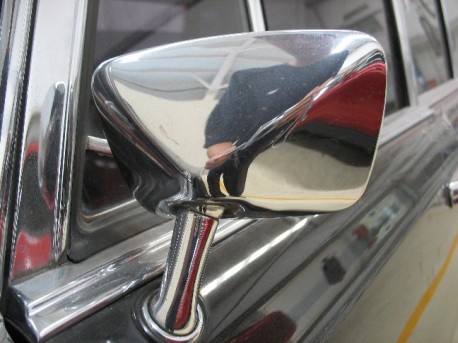 The W100 Mercedes-Benz 600 Pullman was the long-wheelbase version of the 600, which was made from1963 until 1981. Mercedes-Benz only produced 428 Pullman limousines and this example is the very first car I see in China. Power came from a specially developed 'M-100' 6.3 liter V8.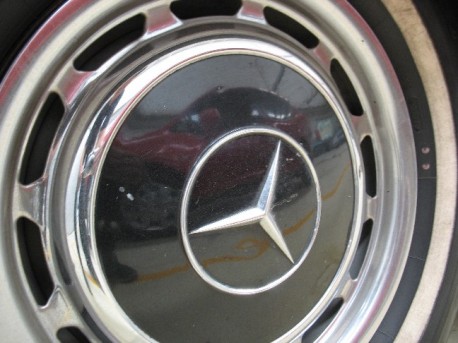 The 600 was designed to be the best automobile in the world. When production ended in 1981 there wasn't a successor.  The 1997 Maybach came close but the brand will be killed this year.  Mercedes-Benz used the Pullmann name for a stretched version of the W140 S-Class but the name completely disappeared in 1998 when the W140 died.  But!, the Pullman name will come back again next year, as a super-luxurious version of the new S-Class.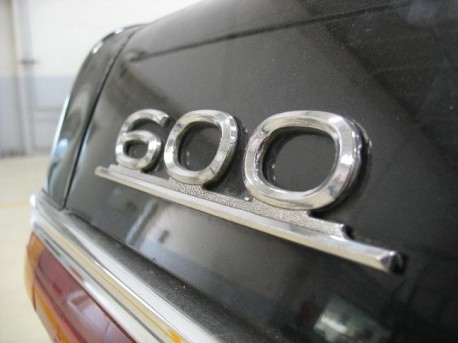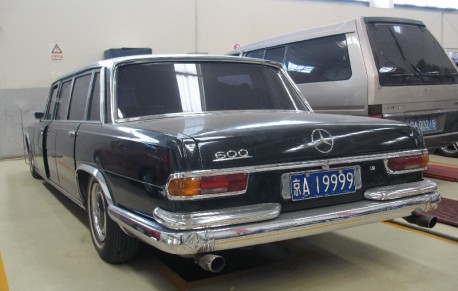 Very special license plates points to the government. Giant twin-exhaust pips are period.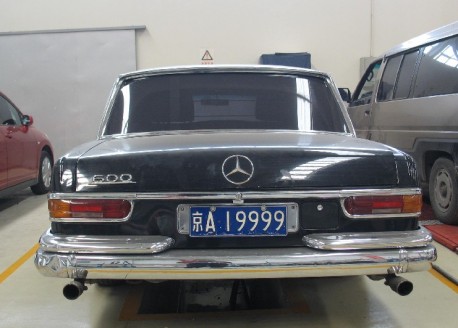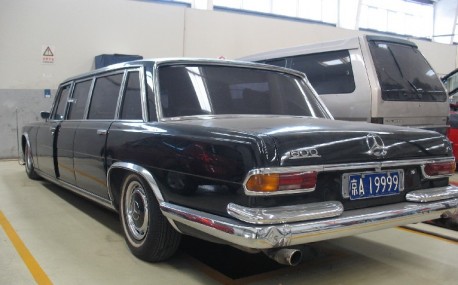 Over six meters of engine, steel and might. Let's hope this miracle of a car will be properly fixed.