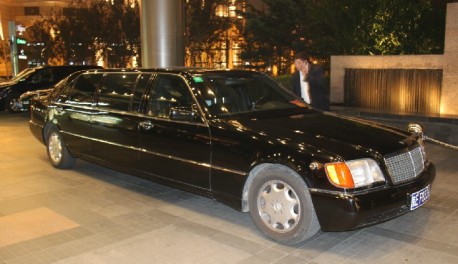 An extremely stretched W140 Pullman Mercedes-Benz S-Class, seen in front of an expensive hotel on Jiangguomenwai Avenue in central Beijing. The owner digs his big Benz very much, a badge on the back says '6000 SEL', no less. The limousine is stretched by at least one meter in the middle for comfortable cruising. The vehicle has flagpoles sitting just behind the indicators indicating this is likely a government or ex-government car.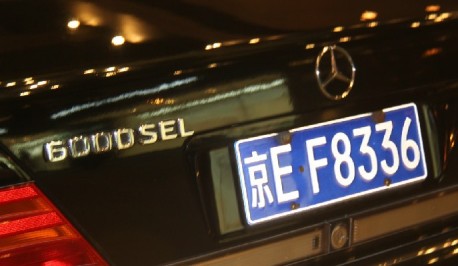 The W140 S-Class was made from 1991 until 1998. Mercedes-Benz produced a very limited number 'W140 Pullman' limousines for kings and presidents, and this is is one of those. The fattest version was the 600 SEL which was powered by a massive 6.0 liter engine, pooping out 402hp and 580nm. The owner likely added another zero. The third zero on the car does indeed look slightly different than the other two, it is more shiny and the proportions differ a bit. Still, a 6000 SEL is a nice idea.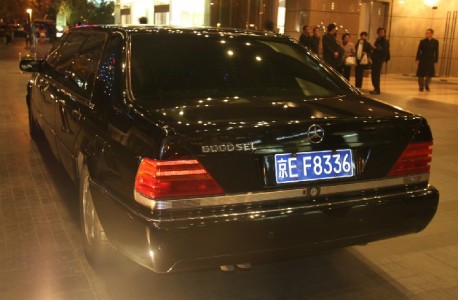 The W140 Mercedes-Benz S-Class is still widely used and driven in China. a few we met: S500, motorcade, motorcade, S500, crash, body kit, S500 in white, S600, and another S600. Coincidentally, we recently also met a big 'n bad W100 Mercedes-Benz 600 Pullman.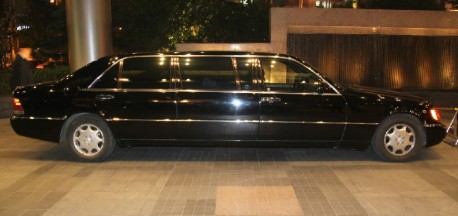 It's a long Benz.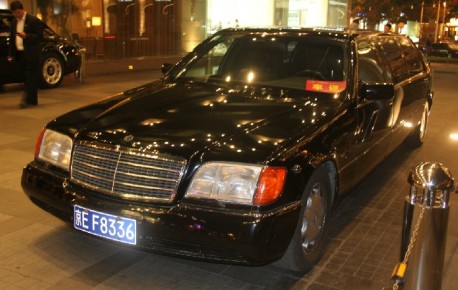 Note plebs transporter on the left. Benz is sadly missing star.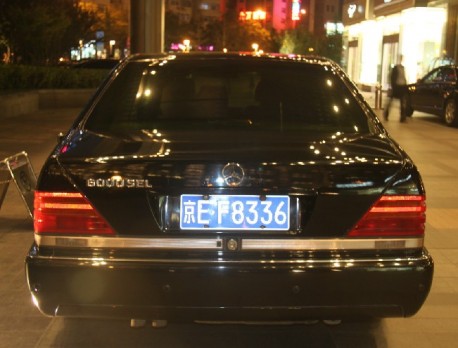 6000 SEL, oh yeah!