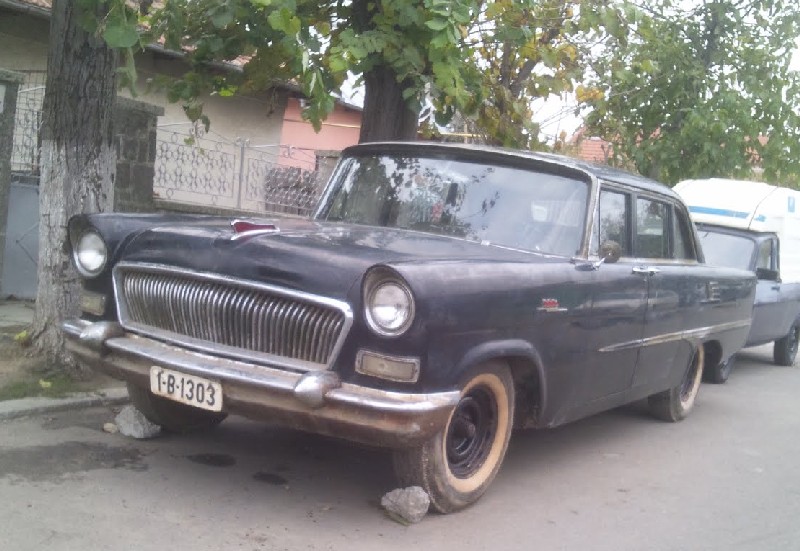 An extremely rare Hongqi CA72 has been spotted in Romania, parked rather lonely on a quiet street in front of a Dacia pickup truck. The Hongqi CA72 was made from 1959 until 1965. In 6 years only 198 cars were made, making the CA72 one of the rarest Hongqi's. We only met two examples in China, both safely stored in museums.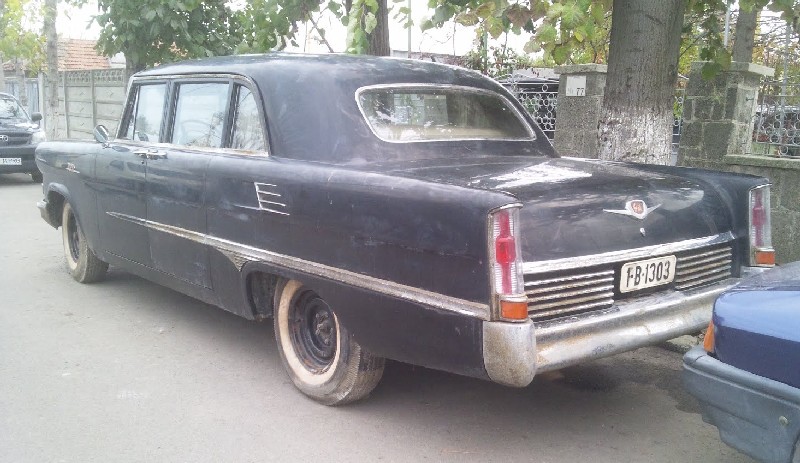 The Hongqi CA72 in Romania has white 1-B-1303 license plates, indicating the vehicle once belonged to the Romanian government. It could very well be a gift from China to Romania, the countries were 'socialist brothers'  in the 1960's. The vehicle is in poor state but definitely restorable.  All chrome is on the car and even the fragile rear lights, inspired by traditional Chinese lanterns, are still on the car. Let's hope someone will take good care of this rare beauty!
The CA72 was powered by a mighty 217hp Chrysler-sourced 5.6 liter V8. Top speed was an impressive 160km/h, fuel consumption was 16 liters per 100km. Size: 5730/2010/1760, wheelbase was 3400.
Many thanks to reader Adrian P-T who runs a fantastic blog about Romania's automotive history.