Here we have a very rare and extremely beautiful Hongqi CA 72 state limousine, seen in the secret garage of the Sanhe Classic Car Museum in the great city of Chengdu. The CA 72 was made from 1959 until 1965 when it was replaced by the much better known Hongqi CA770. In 6 years only 198 vehicles were made, making this one of the rarest Hongqi's of all. Hongqi  (Red Flag) also made four parade cars based on the CA 72, bringing the total production number to 202.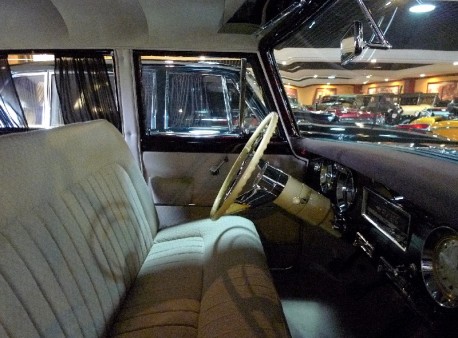 This particular example was in perfect condition, just like all vehicles in the museum. Painted in black for sure, I don't think Hongqi ever made one in another color. The CA 72 was powered by a Chrysler-sourced 5.6 liter V8, good for 217hp which was likely barely enough to push the 2800 kg limousine forward! Size: 5730/2010/1670, wheelbase was 3400. All Hongqi CA 72 were made for the Chinese government to ferry around the mighty mandarins in Beijing.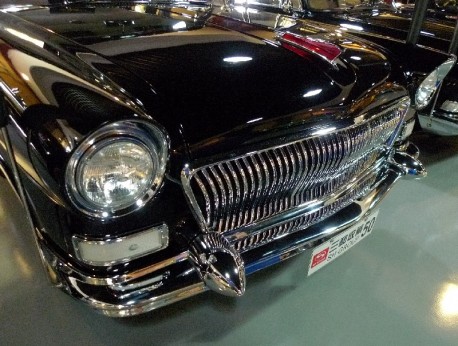 Chrome is good, more chrome is better! Today not that many are still alive, most car museums in China got a CA 72 but that is sadly about it. Fortunately this CA 72 in Chengdu is well taken care for! Just like the Shanghai SH760A I showed you earlier this CA72 is in perfect working conditions and is driven on public roads for special occasions like auto shows and such, it was however not available for rent. Much to rare indeed to let it be wasted by a marriage party!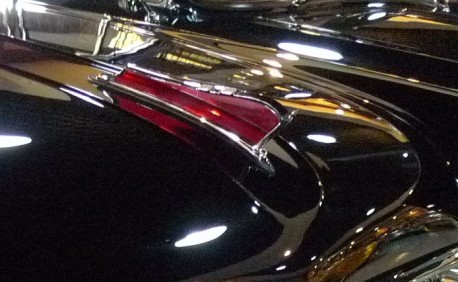 The red-flag ornament on the hood. Red glass, later Hongqi's got a plastic one. Sadly, as you can see, I was not able to shoot a good pic from behind. But! Today I met another Hongqi CA 72 at the Shanghai Auto Museum in Shanghai, where I am now. More on that one in a later post, that is, if I ever ever have the time… Got zillions of pics of old Chinese cars in my database, but only 24 hours a day!!!
Thanks for the specs and details to Erik from ChineseCars.net.