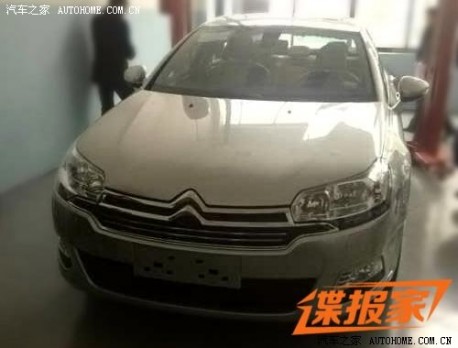 The best spy shots so far of the facelifted Citroen C5 for the Chinese auto market. The facelifted Citroen C5 was expected to debut at the Guangzhou Auto Show in November last year but didn't show up, debut is now scheduled for the Shanghai Auto Show in April. The facelift include an updated front with new headlights, a new grille and a new bumper.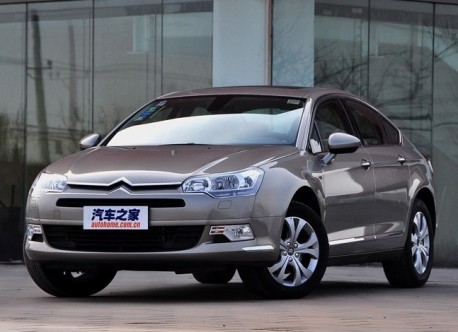 Current Citroen C5, made in China by the Dongfeng-PSA joint venture. Price starts at 176.900 yuan and ends at 298.900 yuan. Engines: 2.0, 2.3 and 3.0 V6.
The 2.0 will not return in the facelifted Citroen C5, it will be replaced by the new 1.6 turbo with 163hp (not 140 as reported earlier). The 1.6 turbo will be a very important engine for Citroen China, it is currently only used in a few models but will used to power almost the whole China-made range.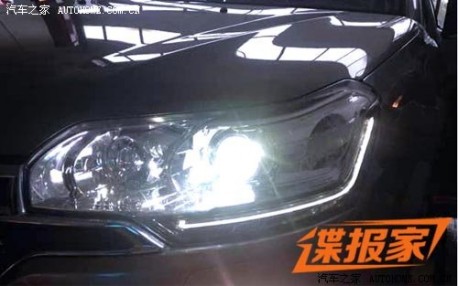 LED-lights, no brand can do without 'em anymore.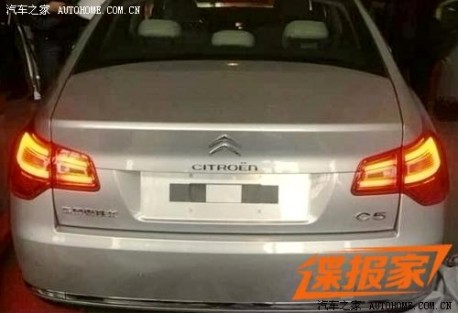 The word 'Citroen' under the logo is new, which is kinda weird, because not many Chinese car buyers can actually read that. Younger generations can, but they won't buy a C5, the buy a C2 or an Audi. Light units are new, bumper unchanged.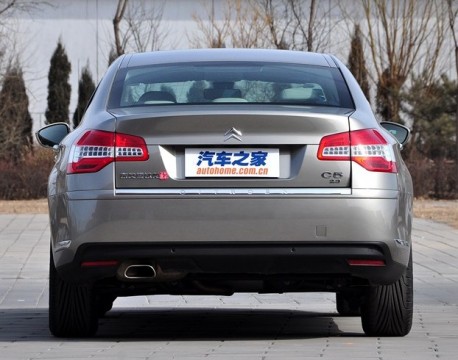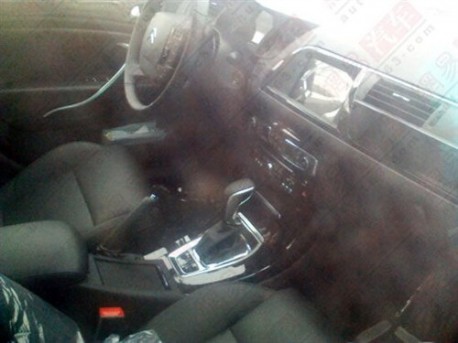 Big change here! Dash is all new with a fatter center console as its centerpiece, with a big touchscreen as its centerpiece. Center tunnel is new too with a lotta chrome around the gear lever. Materials seem much better than before, compare: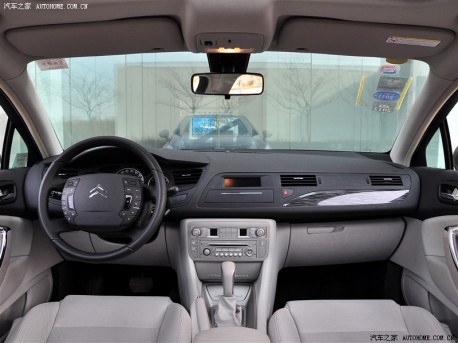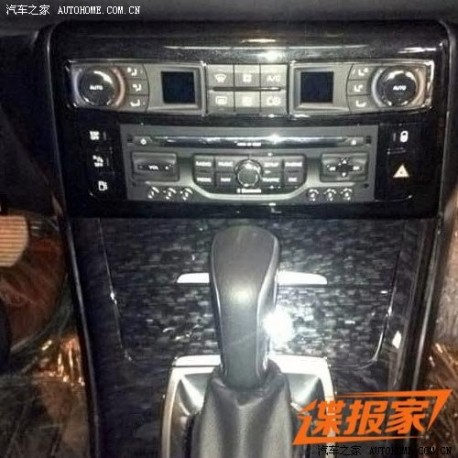 Great pic from the least interesting part of the center console, but still we see new controls for the radio. The facelifted Citroen C5 will hit the market soon after the Shanghaishow, late April of early March.
Via: Autohome.