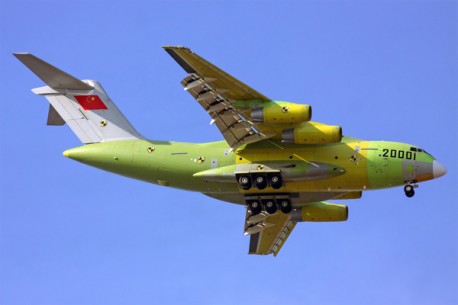 China's fast growing army has modern tanks, ships and fighter jets. But China never had an indigenous large transport airplane, seriously hampering the army's capability for power projection outside China's borders. Until now. This is the Xian Y-20 large transport aircraft, it made its first one-hour long test flight on Saturday.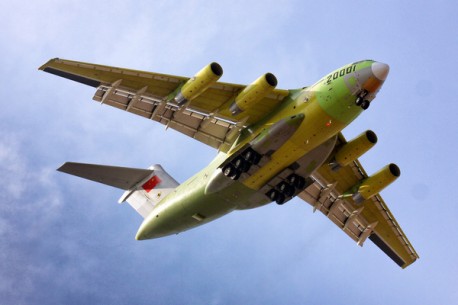 The Xian Y-20 is size-wise comparable with the Boeing C-17 Globemaster and the Ilyushin Il-76. It was designed by the '603 First Aircraft Design Institute' and is produced by the Xi'an Aircraft Corporation in the great city of Xi'an in Shaanxi Province. The initial batch will be powered by Russian D30 turbofan engines, later on power will come from China's own WS-20.
Development and certification will take another four years, the first battle-ready Xian Y-20 is expected to be delivered to the Chinese air force in 2017.
Pictures via ChinaDaily.