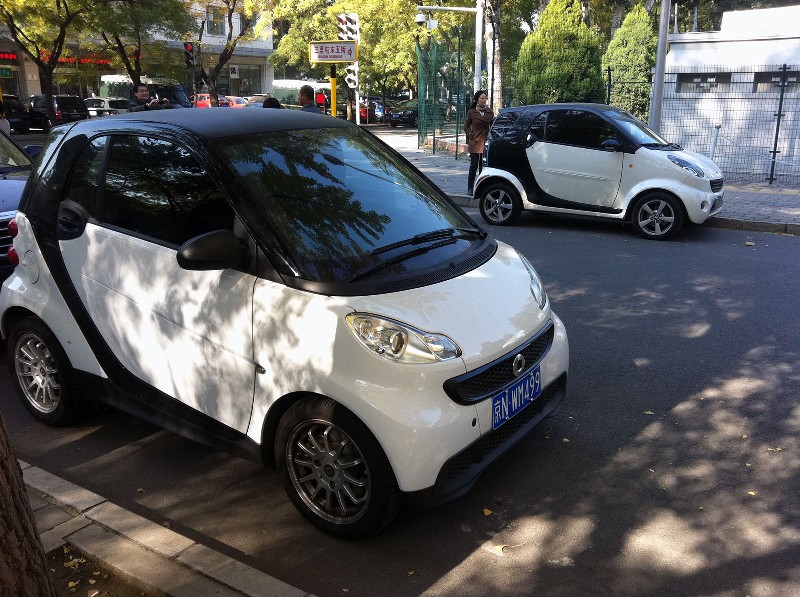 A great combination of vehicles, seen in the Sanlitun embassy district in central Beijing by reader Ali Khalili, thank you for the picture! Across the street a real Smart ForTwo, in front a Shuanghuan Noble. Oh no now I mix them up, it's the other way around. Shuanghuan always said the Noble wasn't a copy of the Smart because it had the engine up front. Indeed…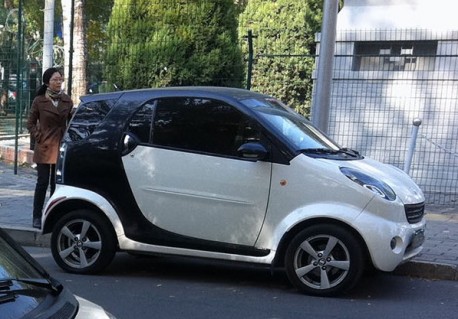 The Noble also has a bench in the back, so it can seat 2.5. The Shuanghuan Noble was launched on the China car market in 2006 and is still on production today. Price starts at 36.900 yuan and ends at 49.000 yuan. Power comes from a 1.1 liter four cylinder with 68hp and 88nm. The cheapest Smart ForTwo in China costs 115.000 yuan, power comes from a 1.0 liter three cylinder with 70hp and 92nm.
The Noble isn't a very bad deal, but it never became a success due to all sorts of quality issues. Still, in marketing ways the Noble was brilliant, making the completely unknown Shuanghuan world famous in one smartly timed bang!