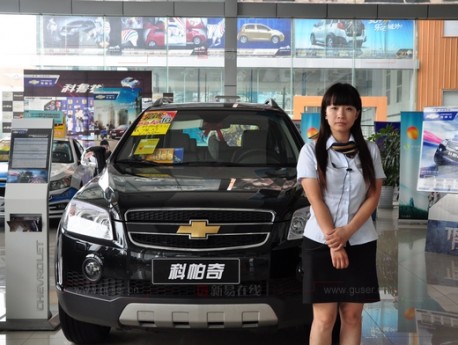 US auto giant General Motors' January sales in China surged 26 percent from a year earlier to 310,765 vehicles, it said Tuesday, setting a record for any month.
GM's previous monthly record was January 2011, when it sold 268,035 vehicles in the country, according to a statement. Sales of cars and other products tend to pick up around the Chinese Lunar New Year, which falls in early February this year.
GM's sales in China — the world's largest car market — grew 11.3 percent in 2012 from 2011 to a record 2.84 million vehicles, despite the country's slower economic growth, the company has previously said.
Last year, China's auto sales were hit by limits on numbers imposed by some cities to ease traffic congestion and cut pollution, and also a political row between China and Japan that hurt sales of Japanese cars.
Total national auto sales rose only 4.3 percent year-on-year to 19.31 million vehicles.
Non-Japanese foreign automakers such as GM have benefited from the dispute between Beijing and Tokyo over an island chain which sparked calls for a boycott of Japanese cars, and stronger brand recognition than domestic producers.
China has proved attractive to the world's automakers to counter a sales collapse in Europe, which has been hit by the sovereign debt crisis.
Consultancy McKinsey has forecast growth in China's auto market will slow to an average eight percent annually between 2012 and 2020, but it will remain the world's top market with sales of 22 million passenger cars in 2020.
Via: Yahoo.