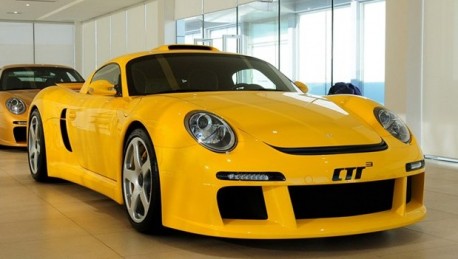 The RUF CTR3 supercar has been launched on the Chinese car market where it was eagerly awaited by buyers and fans alike. Price is an inmense 5.5 million yuan or 881.000 USD. A lot of cash but it will sell.  China likes RUF, earlier on the the German tuner launched the China-only RUF XL stretched Panamera.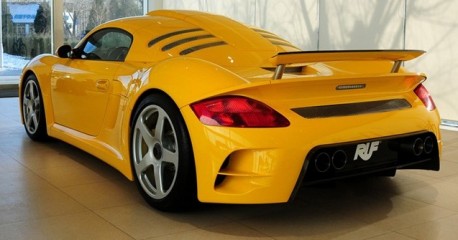 The RUF CTR3 is based on bits of the Porsche 911 and the Porsche Cayman, sexed up incredibly by a RUF designed bodywork. Power comes from a heavily reworked 3.8 liter flat-six from the 997 911turbo. RUF screwed off the Porsche turbocharger and added twin KK&K turbochargers, RUF fiddles with the engine management and the exhaust system. When all was done the engine pooped out an massive 750hp and 960nm. Top speed is 380 km/h and 0-100 is gone in 3.2 seconds.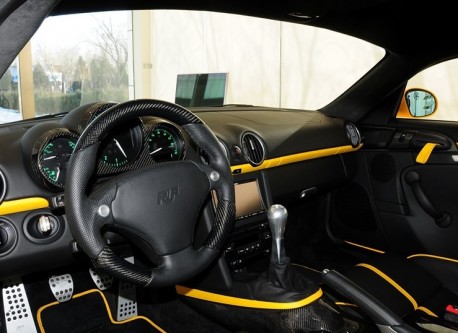 Dash from Cayman. Transmission is a six-speed sequential, which is like cool and such but actually rather old fashioned. A bloody stick! No flappy pedals here…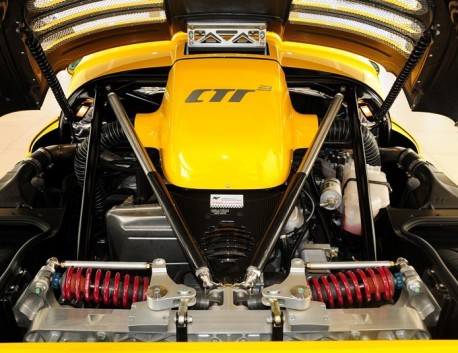 Not many engines look as good as this.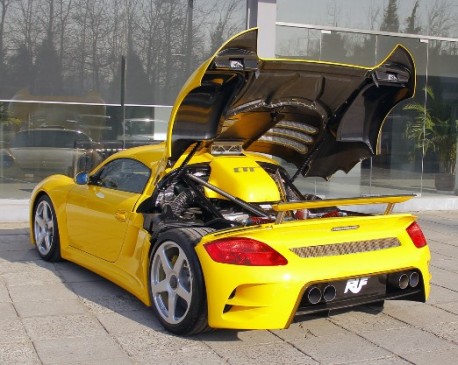 Ready to race the nearest expressway.
Via: Autohome.