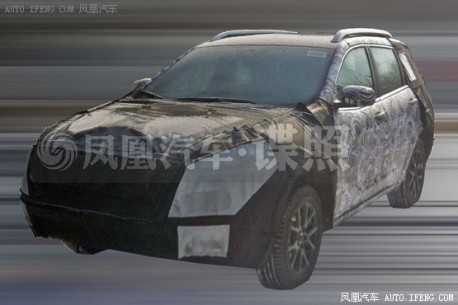 New spy shots from the 2014 Jeep Cherokee testing in China. The 2014 Cherokee is the successor of the Jeep Liberty, which was the successor of the original Cherokee. The new Cherokee is based on the platform that also underpins the Dodge Dart and the China-made Fiat Viaggio.
The 2014 Cherokee will be made in the US and in China. Production in the US will start this spring. Production in China is expected to start late next year at the Guangzhou-Fiat joint venture, until then the Cherokee will be imported from the US.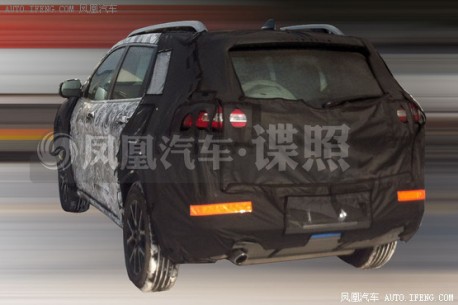 Fiat, Chrysler and Guangzhou Auto announced the Jeep-China production plans on the Detroit Auto Show, leading to fierce debated in America, whereby all forgot the old Cherokee was already made in China from 1985 until 2009 by the Beijing-Jeep joint venture.
What will power the China-made Cherokee is yet unsure. The 1.4 turbo from the Viaggio seems unlikely since Chinese car buyers think an SUV should have a big engine. Chrysler's 2.4 seems a good option, and a Fiat 2.0 turbo will do fine as well. Some Chinese media say Chrysler's 3.2 V6 will fit under the bonnet but that engine is likely a bit too heavy for the chassis.
Via: iFeng.