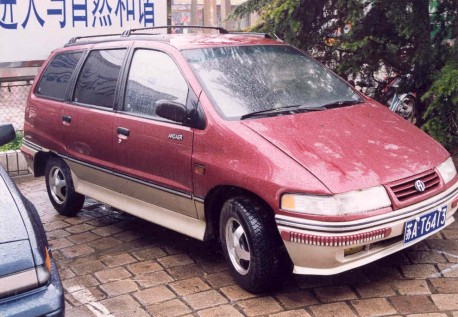 Today in China Car History the extremely rare Anda'er AAQ6370 mini-MPV. The Anda'er AAQ6370 was made by the Anhui Anqing Auto Works, a small Chinese automaker based in the great city of Anqing in Anhui Province. The AAQ6370 was produced from 1998 until 2003. Numbers were very small, Anhui Anqing made at most 5000 over five years.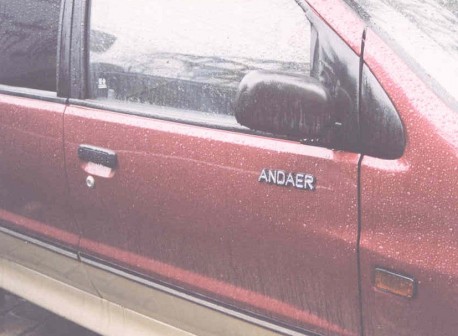 Anhui Anqing Auto Works was established in 1991 for the production of small buses and vans,  production of the first bus started in 1995. Sadly, things didn't go very well. Monthly output was never higher than 3000 vehicles and the passenger car project was much more expensive than expected. Still, Anui Anqing managed to hold on until 2003 when it was declared bankrupt.
Three years later however Taiwanese investors bought the leftovers of the factory and started a project to make cheap electric taxi's. They built one prototype based on a Suzuki Alto, but their cash pile was too small to start mass production. The Taiwanese started looking for new investors and so the factory lingered on until 2010 when the venture declared bankruptcy yet again, and that was the end of Anhui Anqing.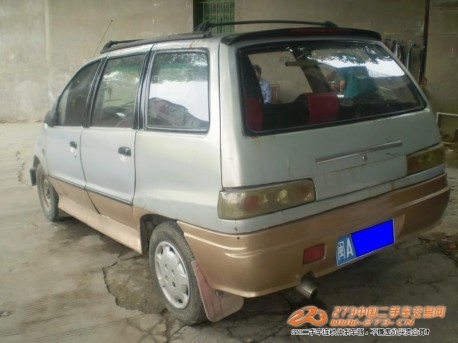 Now, back to the Anda'er AAQ6370! Platform was loosely based, with bits and parts, on the platform of the first generation Tianjin Xiali TJ7100, which in turn was based on the Daihatsu Charade. The 5-seat mini-MPV design of the bodywork however was from Anhui Anqing, and in a way this small Chinese automaker was far ahead of its time here.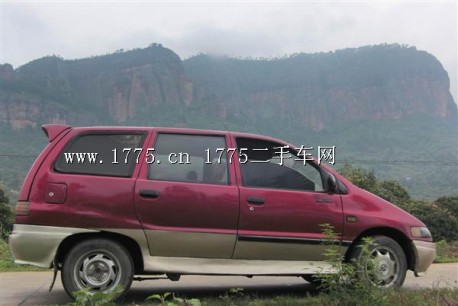 The engine was exactly the same 0.993 liter three-cylinder that powered the Xiali. Output was 47hp and 74nm, mated to a four-speed manual. Top speed wat a neat 110km/h, and fuel consumption only 6 liter per 100 kilometer. Empty weight was 950kg. Size:3750/1580/1570mm; wheelbase was 2300mm. Price for all this pretty back in the 1990's: only 50.000 yuan.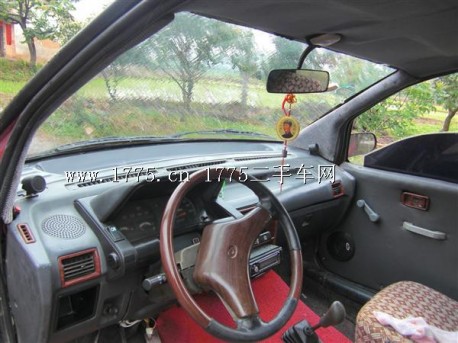 Dashboard, steering wheel and gear lever come straight from the Xiali TJ7100. Steering wheel in plastic-wood trim typical for Chinese automakers in the 1990's. Note other wood accents around the air vents and on doors.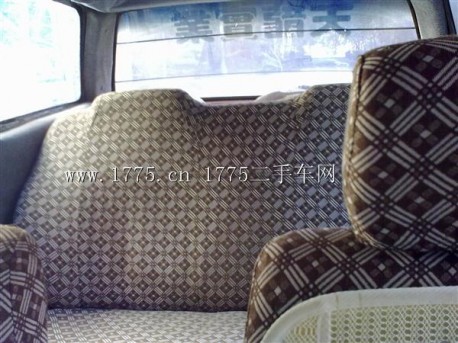 Brown seat covers not original but likely from the same period as the car. When brown was King!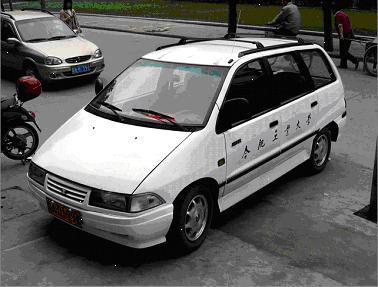 In 1999 researchers from the Hefei University in the great city of Hefei in Anhui Province developed an electric powered AAQ6370 in 1999. The vehicle was painted in virgin white and was used for a couple of years for testing parts and components. Only one car was made and its whereabouts are sadly unknown.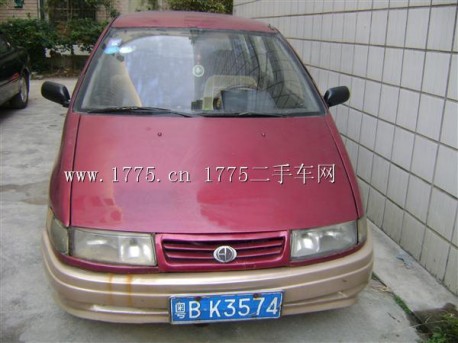 The Anda'er AAQ6370, an innovative car that sadly didn't earn the fame it deserved.
Many thanks to Erik from ChineseCars.net, who is currently working on his next masterpiece: a new book called "Made in China, the lost small cars of the 1990's" , which will feature the Anda'er and much much more.
Other info via: BanBao, Xiemao, Anhui Province.