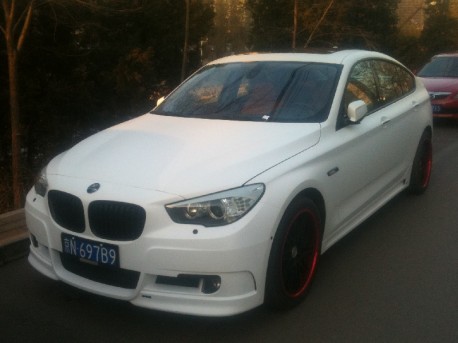 A very sleet and very low BMW 5 GT, seen near a river here in Beijing. The vehicle was painted in matte black and further made pretty by a fat ass Hamann body kit, a black grille, tinted windows, and black & Pink alloys from AF Design. White is doing the 5 GT a lotta good, making it appear slightly smaller than the whale of a car it actually is, size-wise sitting somewhere between the 5 and 7 series.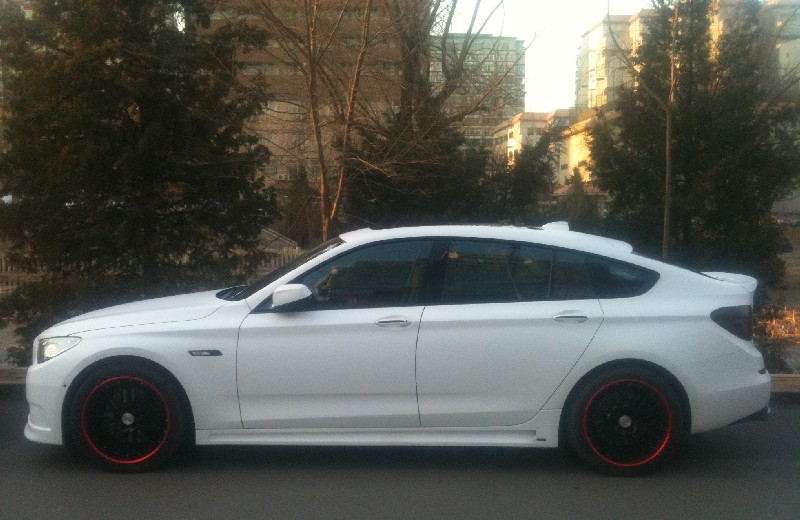 It is still, a special car. Like the BMW X6 is special. Pink in alloys a fantastic touch, contrasting brilliantly with the long white surface of the body. The BMW 5 GT is imported into China, unlike the BMW 5Li sedan that is made locally by the Brilliance-BMW joint venture.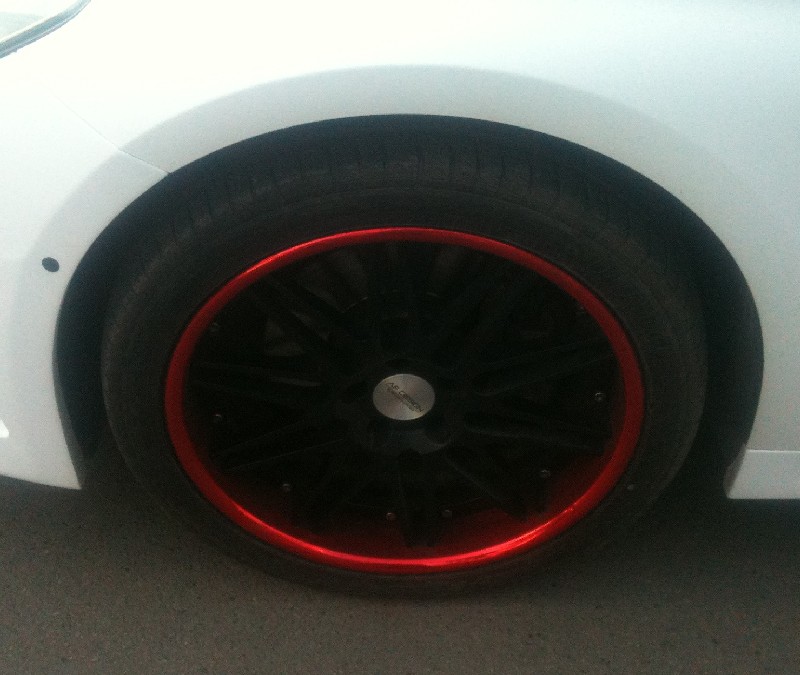 Price is extreme, starting at 809.000 yuan and ending at 1.86 million yuan, or 130.000 to 289.000 USD. The Hamann kit consist of some 50 kilo extra plastic, but it all loox rather good. Best thing are the four stainless steel exhaust pipes with a diameter of 90mm, for sound!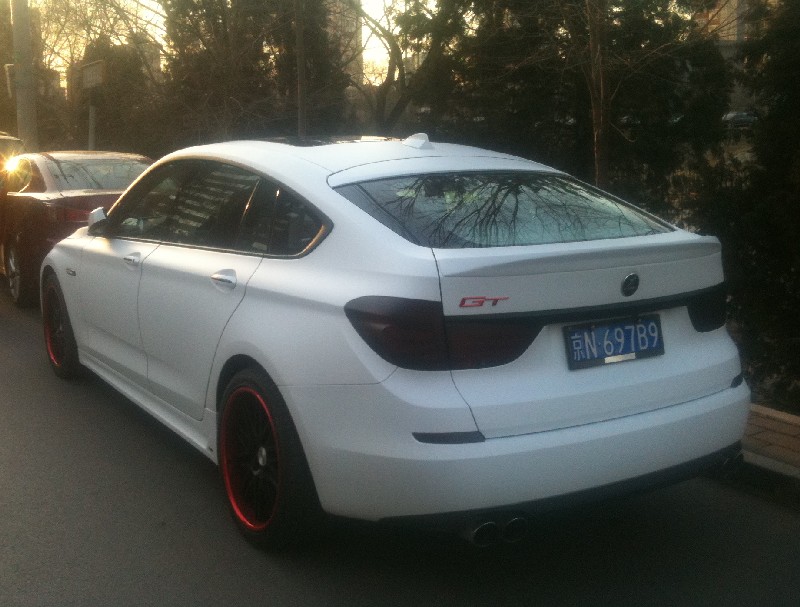 Hamann badges on bonnet and back. 'GT' badge in pink, good!, and the rear light covered with a black-pink kinda mix. Well, still not a beauty but Hamann made this Bimmer a whole lot better. White whale.