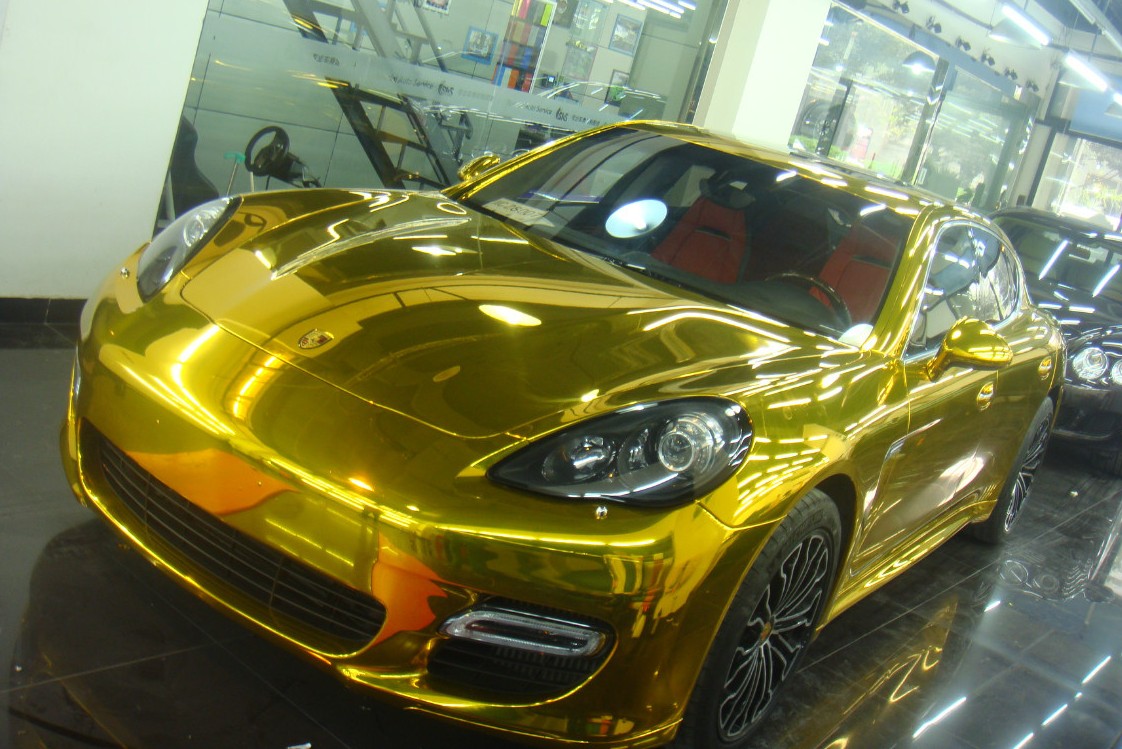 Kickstarting this windy morning with Bling! Here we have a fantastic Porsche Panamera, Blinged to the absolute max in gold, seen in the great city of Chengdu in Sichuan Province. The wrap seems to be of high quality and correctly covers the bumpers and mirrors. Alloys are good-looking but matte black, or even black, would have been a bit better here.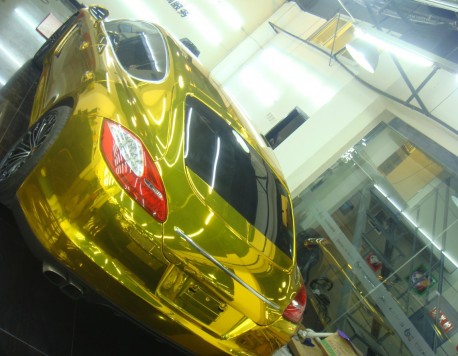 Golden ass. Four flat exhaust pipes indicating this is a 500hp turbocharged variant. Blingspeed! Chrome strips on back and around windows normally don't match with gold but it worx somehow on this particular project. Well, chrome + gold = even more Bling = good.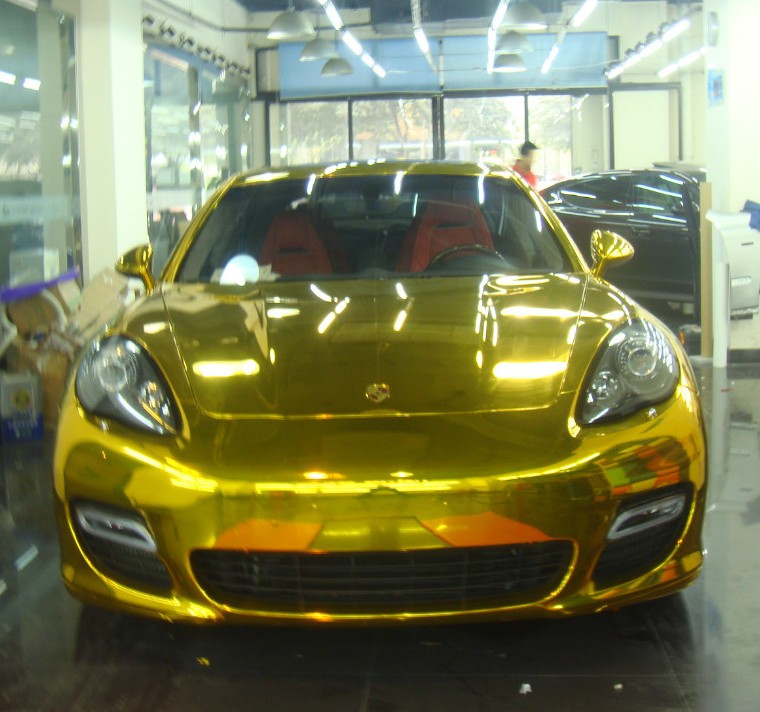 Shiny as the sun. Time now for our complete Famous China-Porsche Panamera Collection™: pink alloys, Mansory, all-Pink, wearing jeans, and the RUF XL.