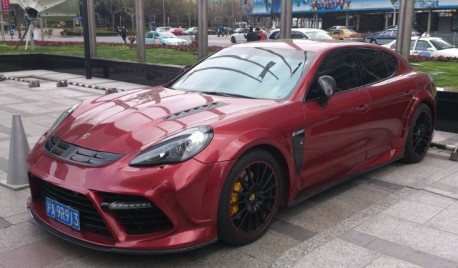 A massive red Mansory Porsche Panamera Turbo, seen by reader and serial spotter Navigator84 who was back in China for a few days. He has since returned to France again but not without sending us a shipload of great pictures from beautiful cars. Thank you! The Mansory Porsche Panamera Turbo was launched in late 2011 and comes with a fat ass body kit and more power.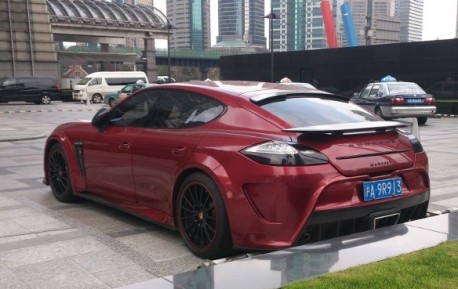 The 4.8 liter twin-turb0 V8 delivers 585hp and a massive 845nm. Top speed is 295km/h and 0-100 is gone in 3.7 seconds. All this powers is pushed to the road by more wings, winglets, and spoilers than on an average Formula 1 car. The result is a stunning automachine, with speed!
Mansory still doesn't have an official dealer in China but some cars trickle in via the US. Earlier on we met a white Panamera, a Bentley Continental and the extremely rare Mercedes-Benz SLS Mansory Cormeum.