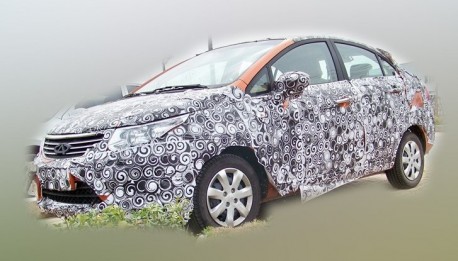 New spy shots from the upcoming Chery E2 sedan & Chery E2 hatchback. Both will debut on the Shanghai Auto Show in April and it will be launched on the Chinese car market in the first half of this year. The Chery E2 sedan is the long awaited successor of the current Seat Toledo-based Chery Cowin 2, the Chery E2 hatchback is a new addition to the line-up.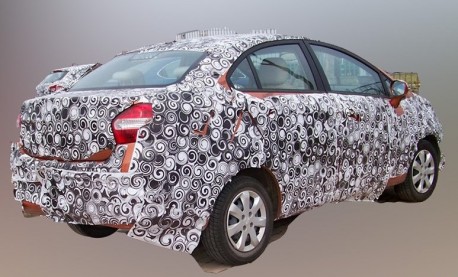 Code name for the sedan is S32, code name for the hatchback is S31. The cars look rather funky with round lines and some interesting details such as the mirrors which are based on long poles sitting low on the door.  The Chery E2 will be powered by new Chery-developed 1.2 and 1.4 liter engines, although some Chinese media mention a 1.3 and a 1.5.  Knowing Chery, all could be true…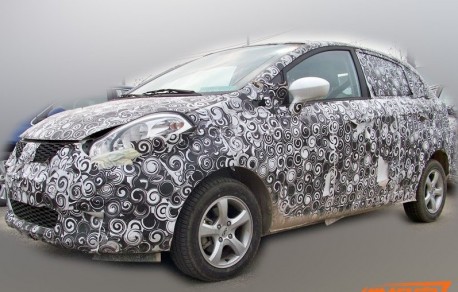 The E2 hatchback gets a different front, likely even more funky than the sedan, to appeal to younger buyers in the big cities. Sadly, the mirrors here look less exciting than on the sedan.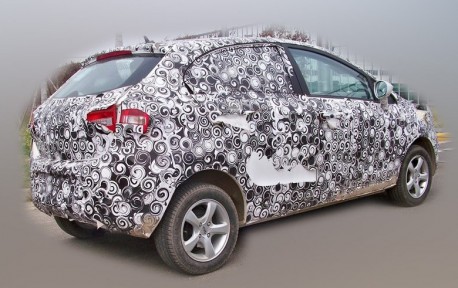 Very short rear overhang.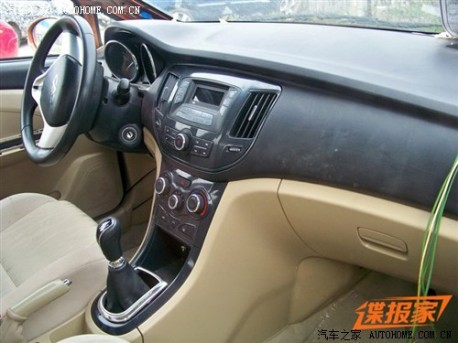 Best pictures so far of the interior. Quality of the plastics is improving with each new car. Sporty dials, sporty steering wheel. Chrome around the gear lever loox awfully cheap.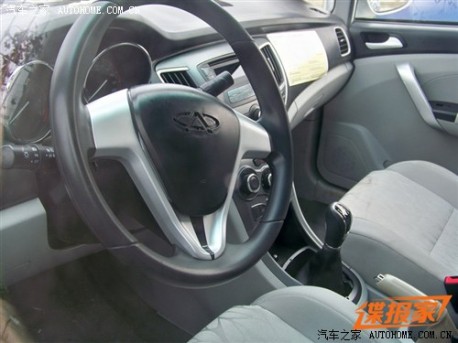 Via: Autohome.