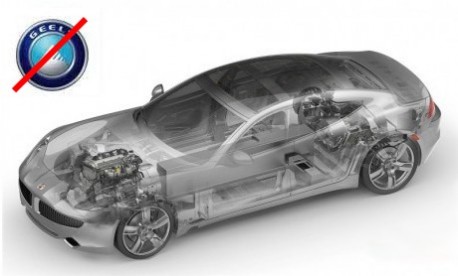 China's Zhejiang Geely Holding Group will drop out of the bidding for a majority stake in troubled U.S. electric car maker Fisker Automotive, according to two sources familiar with the matter.
Fisker, the Anaheim, California-based plug-in hybrid maker, was waiting for final bids from two Chinese companies: Geely, the owner of Sweden's Volvo, and state-owned Dongfeng Motor Group Co..
The sources said Dongfeng Auto submitted its final offer late last week but Geely will not make one because its top executives and advisors deemed the deal too risky. The sources declined to be identified because the matter has not been made public.
It was not immediately clear whether Fisker would automatically pick Dongfeng as the winner.
Initial bids from both companies earlier this year were valued at between $200 million and $300 million.
Via: Reuters.