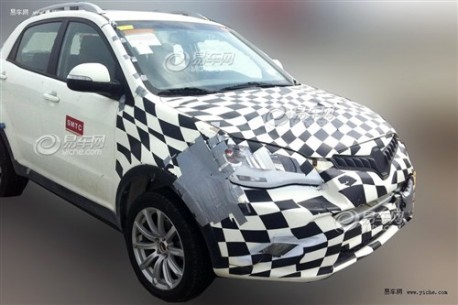 The very first spy shots of a new MG SUV that will debut on the Shanghai Auto Show in April, it is based on the 2010 SsangYong Korando SUV. A very interesting development indeed. SAIC, the owner of the MG brand, was the biggest shareholder in Ssangyong from 2004 until Ssanyong's bankruptcy in 2009. SsangYong was saved Mahindra & Mahindra of India in 2010.
How SAIC got it hands on the Korando is yet unclear. Relations between SAIC and SsangYong were difficult to say the least. Companies accused each other of all sorts of misbehavior and SAIC was reportedly happy to be out of the mess.but not all was bad. The Roewe W5, based on the SsangYong Kyron, was launched on the Chinese car market in August 2011. Another project was the Roewe R95L, a rebadged and slightly reworked Ssangyong Chairman CW700L. Sadly things didn't work out and the R95L never made it to the market.
Both projects started in the days SAIC was the major shareholder. It is yet unknown if there was a deal about the Korando too. It could also be a new deal, closed by SAIC and Mahindra & Mahindra.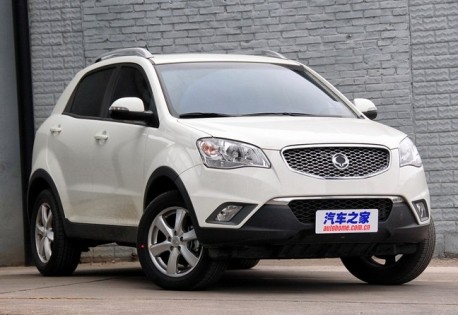 That however seems unlikely since SsangYong is already selling the Korando in China, with very limited success because it is only available with a 2.0 turbodiesel, and diesels are forbidden for passenger cars in most Chinese cities. Chinese media say the MG SUV will be powered by a new SAIC-developed 135hp 1.5 liter turbo petrol engine that will also be used for the upcoming MG5 Turbo.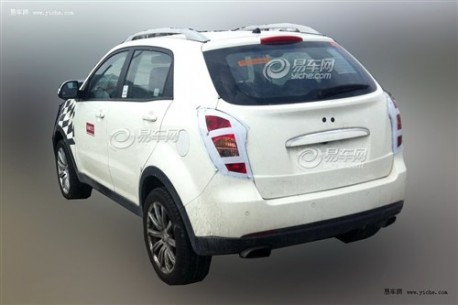 The SsangYong Korando is imported into China and thus expensive; price starts at 179.800 yuan and ends at a steep 259.800 yuan. The MG SUV will be made in Shanghai and comes with a cheaper engine, price will likely start around 120.000 yuan. As for looks; MG slapped on a new grille, new bumpers, and the rear light look different.
Via: Autohome.