Here we have an insanely fast Mercedes-Benz CLS 63 AMG, seen in the great city of Shenzhen in Guangdong Province. The base engine of the CLS 63 AMG is a 5.5 liter biturbo V8 with 557 horses and 800 newton meters. But for some that ain't enough…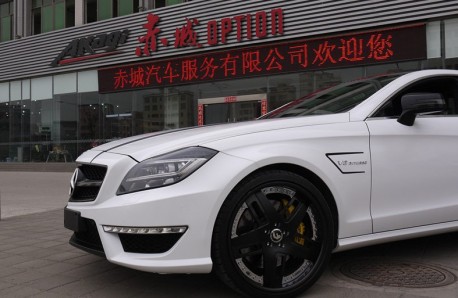 This particular car, painted in matte-pearl white, has been tuned up just a bit by the famous Danish tuner Kleemann. The upgrades include new engine-management software and a SuperSprint exhaust system. Together good for a asphalt-melting 690hp and 950nm. Top speed is 290km/h and 0-100 is gone in 3.8 seconds. The vehicle is even more sexed up by  black Forgiato alloys and rather thin racing stripes on the bonnet.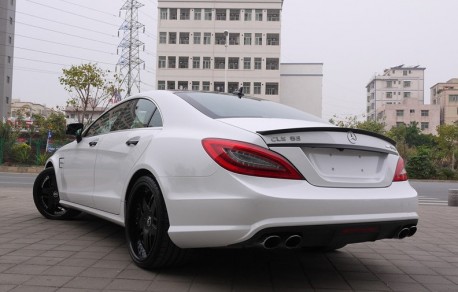 Wing on back in black.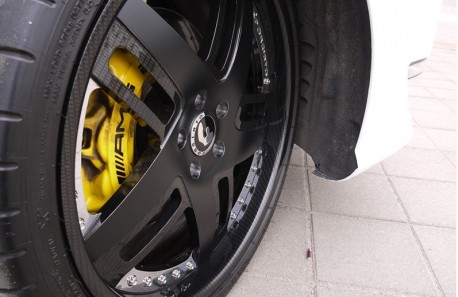 Very neat alloys, contrasting nicely with gigantic AMG brakes.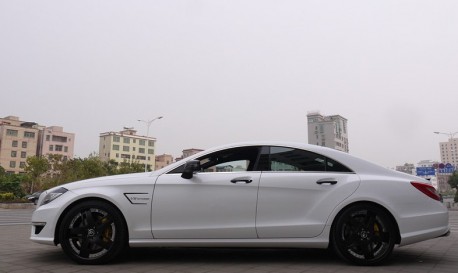 When it starts, all those buildings will fall down.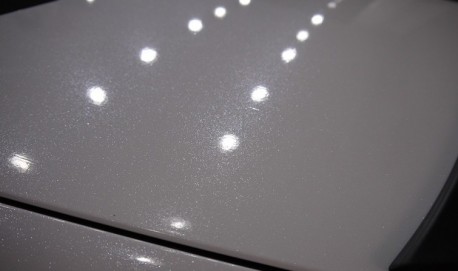 Special paint will light up in the dark. Great for in bar streets.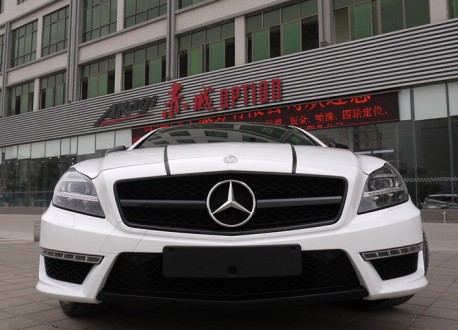 Hungry for Road.