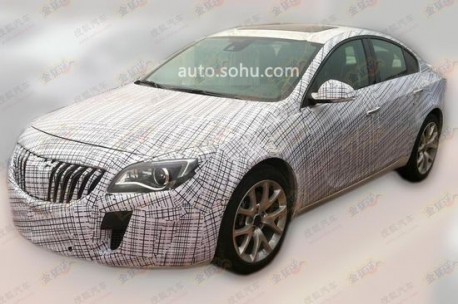 GM has just released the first official pictures of the facelifted Buick Regal, it will debut on the New York Auto Show later this week. The China-made Buick Regal will get the same updates and will debut on the Shanghai Auto Show in April. Earlier on we saw the base sedan and today we have the Regal GS.
The facelift for the GS includes a new front bumper, a new grille, new LED-headlights, new rear lights, a new rear bumper and an updated interior with a new dashboard.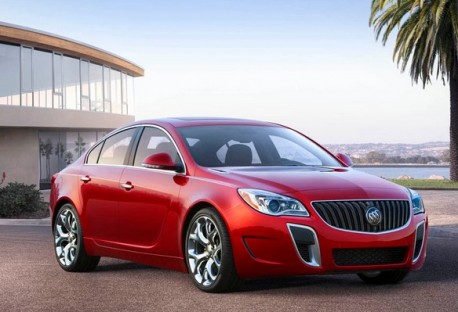 Official pic of the facelifted Buick Regal GS.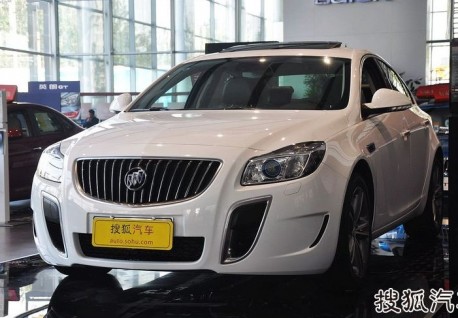 The current Buick Regal GS, one of the fastest made-in-China sedans, made in China by the Shanghai-GM joint venture. The Regal GS was launched on the Chinese car market in September 2011. The Chinese-spec GS is basically the same car as the US-spec 'Regal Turbo', powered by a 2.0 turbo with 220hp and 350nm, top speed is 232 km/h, and it costs 283.900 yuan. The US-spec Regal GS with 270hp is not available in China. The facelifted China-spec GS will continue with the same engine with the same output.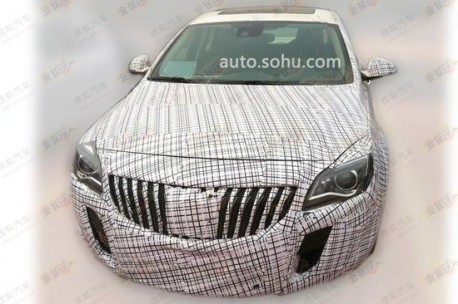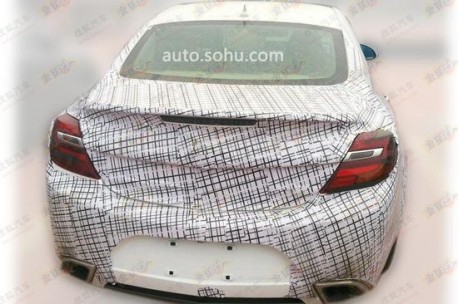 Rear lights a tad more cool. Compare: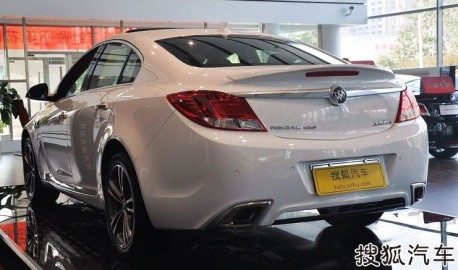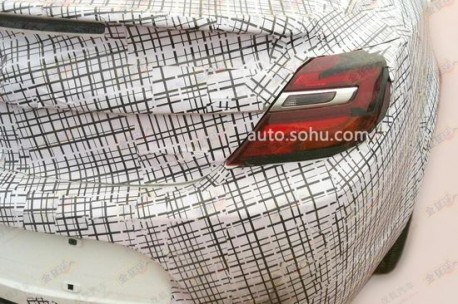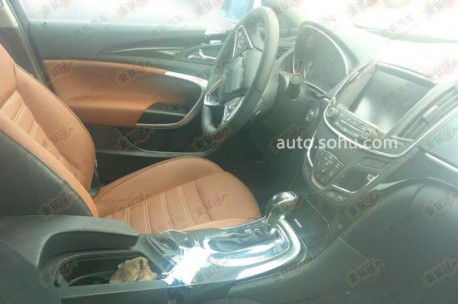 New center console with new controls, extra chrome, and a bigger screen.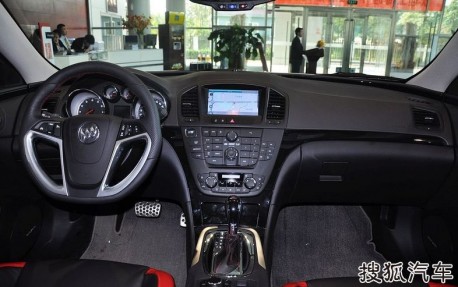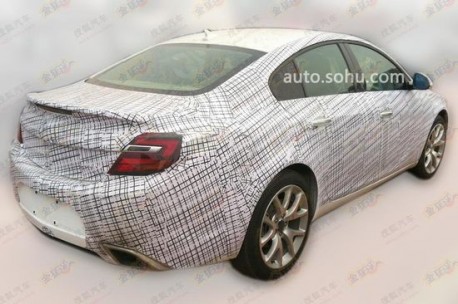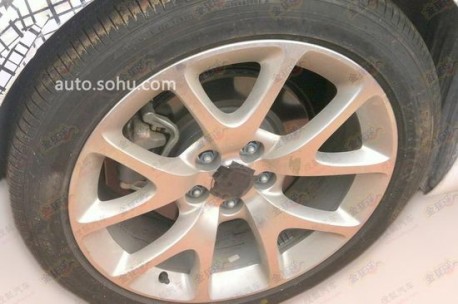 Via: Sohu.