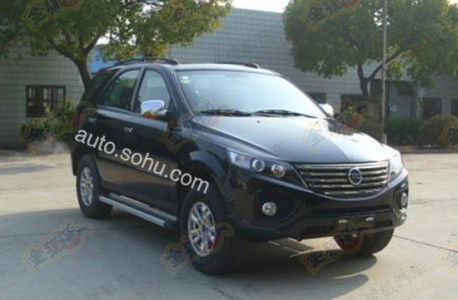 We are happy to announce, a new car brand in China. This is the upcoming Jiangnan Chunzhou SUV, made by a company called Jiangnan Chunzhou Automobile (web), also known as Jiangnan Auto. The company itself isn't new, the have been in the small-bus making business for many years, but the SUV is their very first passenger car. We say; welcome!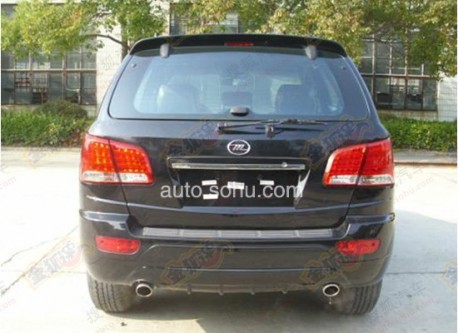 The Jiangnan Chunzhou SUV is a typical cheap Chinese SUV. Design rather simple, but the huge chromed grille is very good. The SUV, it will get a real name, is designated JNQ6460E1. It will be launched on the Chinese car market in the fourth quarter of this year for about 120.000 yuan.
Power comes from the classic Mitsubishi designed, but copy-cat made, 2.4 liter four-cylinder that powers so many cheap Chinese SUV's and pickup trucks. Power is 135hp. Weight of the vehicle is 1.8 ton. Top speed is a claimed 140km/h. Size: 4560/1890/1820, wheelbase is 2720.
Well, all not too bad for the money. Sadly we won't see the Jiangnan Chunzhou JNQ6460E1 too much in the big cities, but it will certainly find eager buyers down country.
Via: Sohu.