The Haval H2 concept has arrived on the floor of the 2013 Shanghai Auto Show where it will debut tomorrow. Great Wall didn't do any trouble to hide the new car so we can show it one day early. The production version, which will basically look the same as this concept, will be launched on the Chinese car market late this year.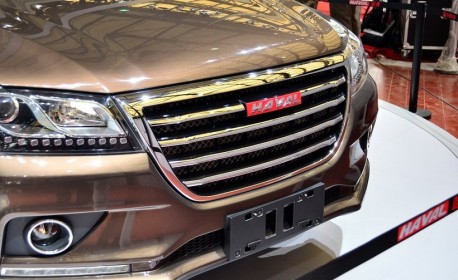 Forget Great Wall, Haval it is. The Haval H2 was born as the Great Wall Haval M3 on the 2010 Beijing Auto Show. The next time we saw it was at a dealer presentation in December 2011 where it was renamed Great Wall Haval H2. Great Wall recently announced the 'Haval' name will become a separate brand, and so here we have the Haval H2.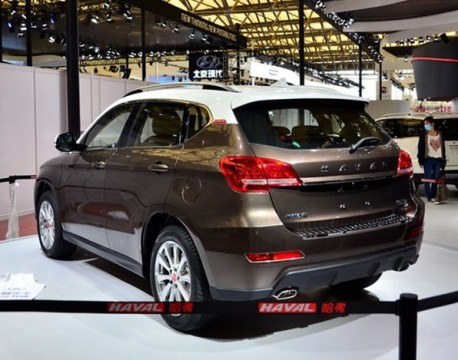 Two-tone color scheme very trendy, and it will likely be standard on the production car, check the C-pillar with its small 'border-ornament'. Double exhaust pipes are always good, except when they are miniscule, as is the case here. They need to be bigger! Giant red rear lights on the other hand, seem a tad too big and too red. But overall, a sharp looking car and a big improvement over Great Wall's Haval's earlier cars.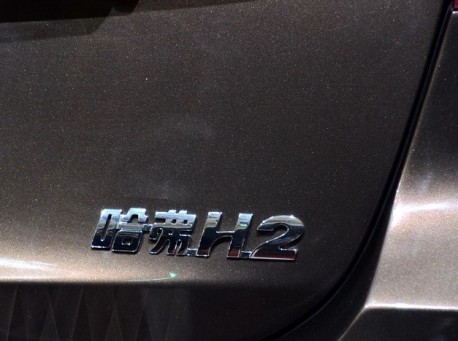 Chinese reads 'Haifu', originally translated as 'Hover' and later changed to Haval.