The new Brilliance H220 hatchback has been launched at the Shanghai Auto Show, it will hit the Chinese car market in the second half of this year. The Brilliance H220 is based on the Brilliance H230 sedan which debuted on the 2012 Beijing Auto Show and  was launched on the market in August last year.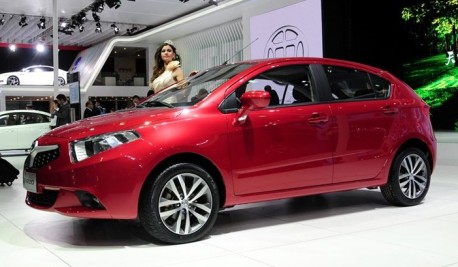 The Brilliance H220 has become a very good looking hatchback with sharp lines and a distinctive front. The H330 is selling very well and the H220 will likely push up sales even more. There will be two engines available in the H220: a 103hp 1.5 that also powers the H330, and a new 1.3 with 93hp. Price for the Brilliance H220 will start around 50.000 yuan.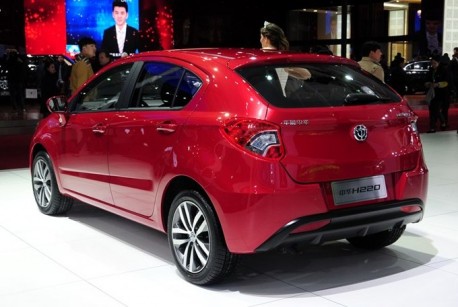 Black 'diffuser on bumper a nice detail. Rear lights fashionable small. '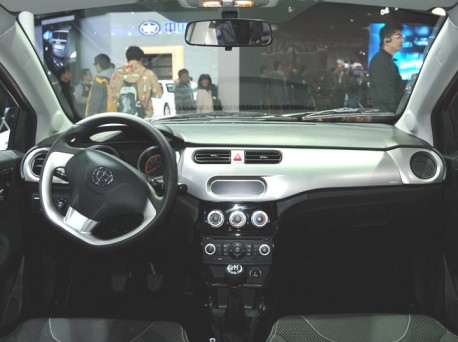 Interior as in the H330. Flat-bottomed steering wheel very sporty.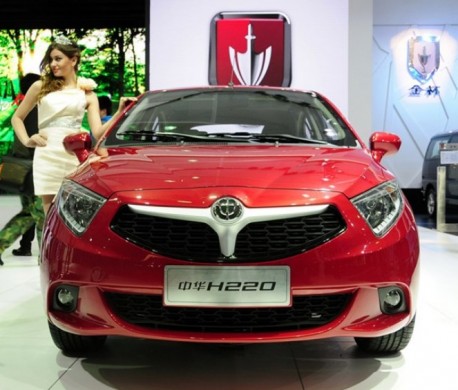 Not so sure about the 'T' in the grille but otherwise a fine looking front.