The Ferrari LaFerrari has been launched on the Shanghai Auto Show, an important event for the Italians because China is currently their second market wordwide and will likely be their first this or next year. The speedy new hypercar will be launched on the Chinese car market near the end of this year, price is expected be at least 10 million yuan or 1.6 million USD.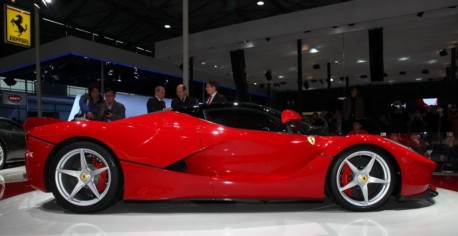 Ferrari's latest hypercar, the Enzo, was never officially sold in China. Only six Enzo's are known to reside on the Chinese mainland. The number however is slowly growing, with 'new' examples arriving from second-hand-supercar dealers in the US. Ferrari has announced it will only make 499 LaFerrariie, how many will come to China is yet unknown, but rumors say it about 40.
Interestingly, there were also rumors saying Ferrari is contemplating a China-only special edition, which would be extremely popular with wealthy Chinese supercar collectors. Earlier on Ferrari launched the 458 Italia China Limited Edition, which sold out in a day.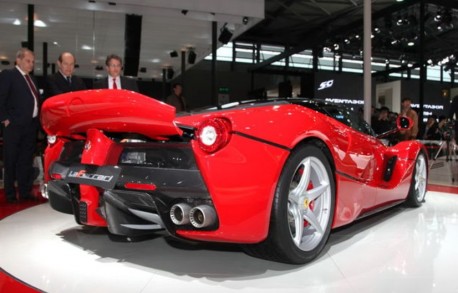 Rear wing in its most upright position. The monster of monstercars is powered by a 950hp hybrid powertrain based around a screaming 6.3 liter V12.