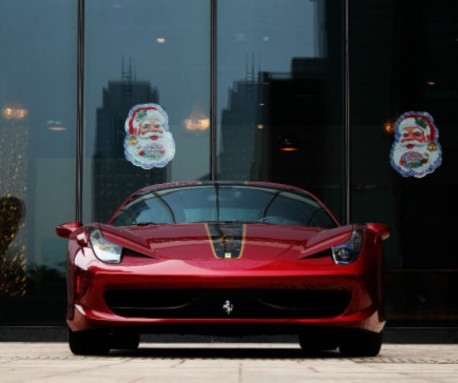 A very red Ferrari 458 Italia China Limited Edition with not one but two Santa Clausii smiling at its ass. Some cars, got everything. The Ferrari 458 Italia China Limited Edition is a special edition 458, it was launched on the Chinese supercar market in June for 5.588 million yuan each or 879.000 USD, and this is the second vehicle we see in the wild, living in the great city of Huizhou in Guangdong Province.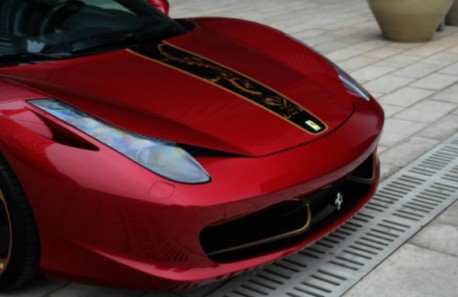 The Ferrari 458 Italia China Limited Edition was limited to only 20 examples which have all sold out. The series was made to celebrate the Chinese Year of the Dragon and the 20th birthday of Ferrari in China. The list of special thingies was long. Most eye catching was the yellow dragon on the bonnet.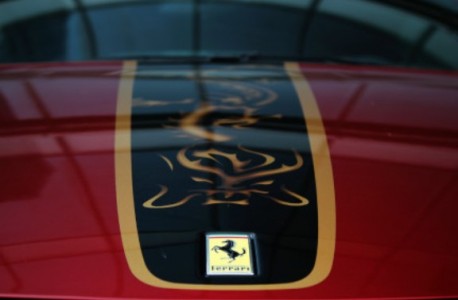 And: yellow-gold racing stripes, gold-painted alloys, special red paint called 'Marco Polo red', gold-painted stripes on the doors, a numbered gold-painted plaque in the interior, special stitch work in the interior, the character 'long' (dragon) stitched in the head rests (in a special very old hand writing), the same character stitched on the floor mats,  some other gold-painted stuff inside, and best of all: the aeroelastic winglets in the bumper are painted in gold as well. The engine didn't change, but this is a fast Horse-Dragon with a 4.5 liter V8 that poops out 562hp and 540nm.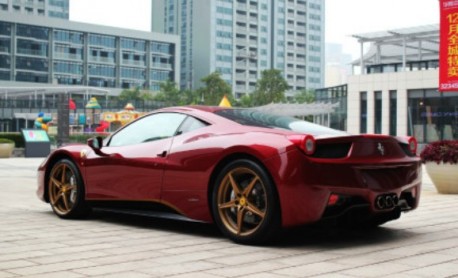 A few other interesting Ferrari 458 Italia supercars we met in China: on a truck, matte purple, blue Spider, bling, crashed, China Limited Edition, shiny red & matte black, baby blue, crashed, pink (scroll down), China Limited Edition,  purple, with horse, crashed, pink, silver, some silver & some white, and with a friend.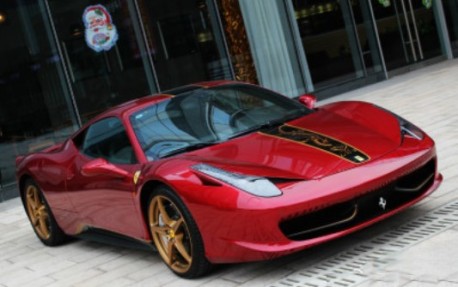 Ho ho ho!