The Nissan 370Z sporsmachine has finally been launched on the Chinese car market, eager buyers have been waiting for a long time to get their hands an on officially imported Zed. The Coupe costs 608.000 yuan and the Roadster 668.000 yuan.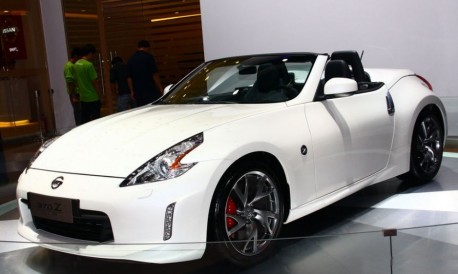 The Coupe will likely see the bulk of sales, convertibles are still not very popular in China due to traffic jams, noise and air pollution. The 370Z is powered by a 3.7 liter V6 with 336hp and 365nm.
The old 350Z was never officially sold in China but it was nevertheless a very popular car. Most 350's arrived from the US via the gray market, and we have a small collection: green alloys, bluegreen, Bling Roadster, and an orange Nismo.