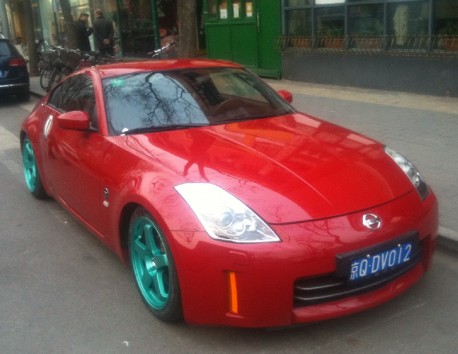 Here we have a very nice and very red Nissan 350Z, seen in the Sanlitun embassy area in Beijing. The vehicle looked extremely sleek on huge racy tires and fat 5-spoke alloys.  Suspension was lowered and inside the grille sat two extra winglets. for even more downforce.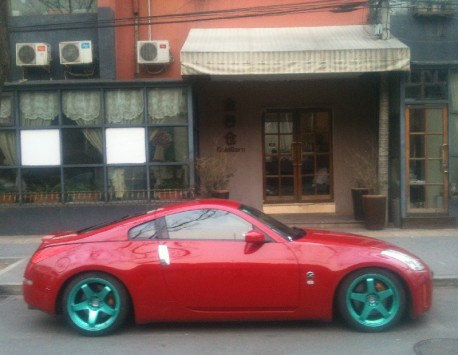 The Nissan 350Z stood parked in front of a not-too expensive restaurant called 'Gold Barn', they serve fantastic Sichuan food, which comes traditionally with loads of very spicy red chili pepper, colored almost the same red as the Nissan. Maybe it belongs to the owner!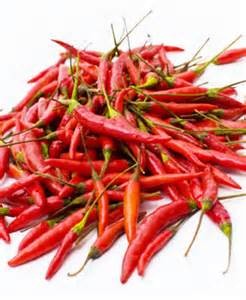 Check.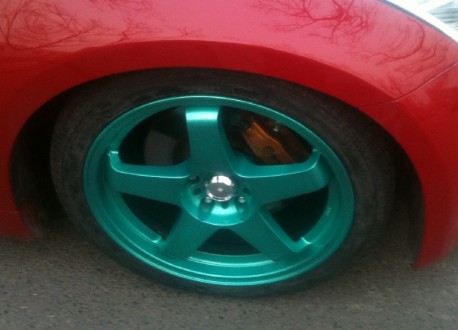 No brand name on the alloys. Brakes are Brembo. The Nissan 350Z was never officially exported to China but a few arrived via the gray market. Our collection: bluegreen, Bling Roadster, and an orange Nismo. The current Nissan 370Z will finally be launched on the Chinese car market in June.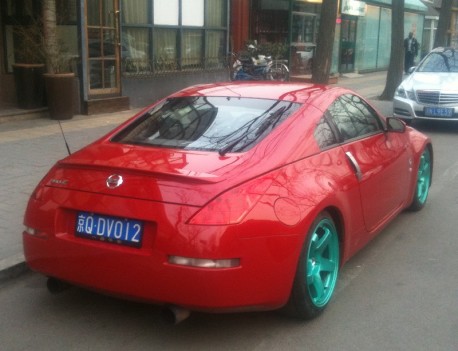 Negative camber on the rear wheels. This red baby has seen some racing me bet! Rear lights very cool.