The Zotye T200 mini-SUV has been launched on the Chinese car market. Price starts at 45.999 yuan and ends at 59.999 yuan. Nine is a lucky number in China so many car makers make sure there is at least one 9 in the price of each vehicle, but it seems Zoyte is pushing its luck a bit too far here.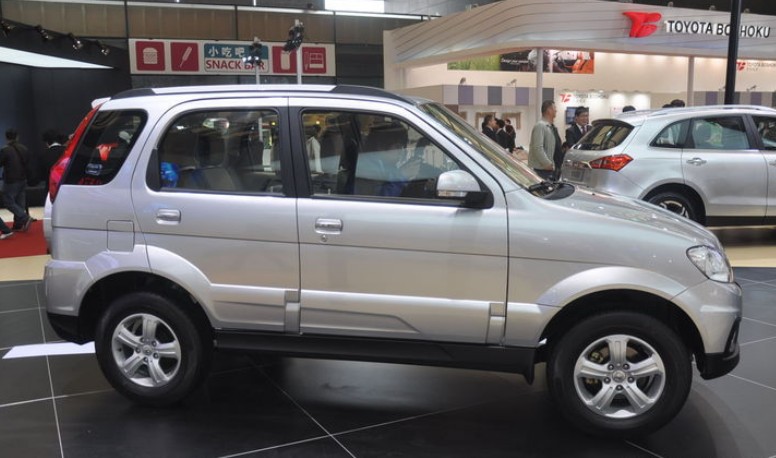 The Zotye T200 is basically a radically facelifted Zotye 5008. Front and back are completely new but the basic shape of the body is the same.
The 5008 was based on the ancient Daihatsu Terios, and the T200 still uses the same platform. Zotye is also working on an all-new successor for the 5008,  which will use a new platform and arrive in late 2014. How exactly Zotye got the blueprints for the Terios/5008 is still unclear, but they likely got it from FAW. The Terios was made in China from 1999 until 2009 by a joint venture between FAW and Daihatsu.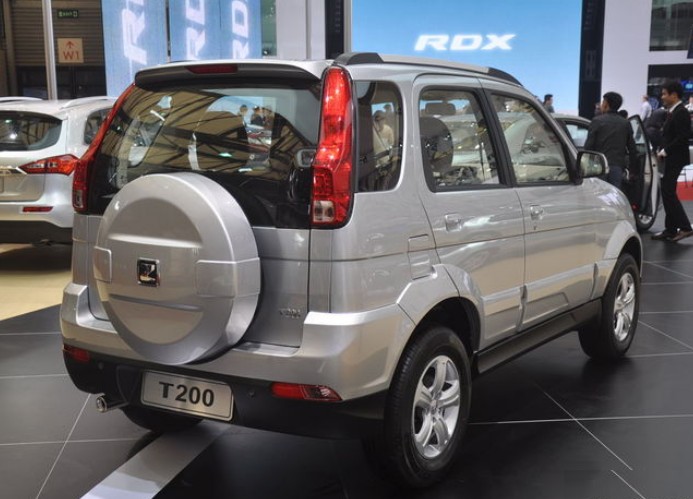 Power: 1.3 four cylinder with 93hp and a 1.5 four cylinder with 106hp, both mated to a 5-speed manual gearbox. Size: 4005/1570/1704, wheelbase is 2420. The Zotye 5008 was a popular vehicle in third and fourth tier cities, especially among the young who consider the cheap SUV as a perfect first car to hit those bumpy country roads. The T200 will likely push sales up a bit more again.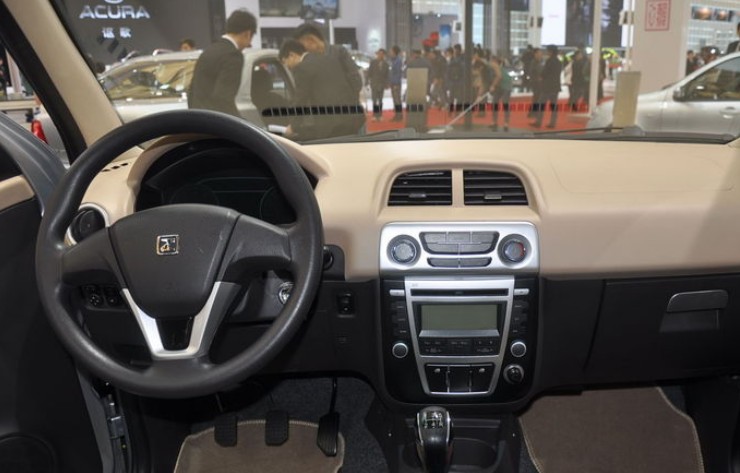 Interior much improved with plastics that don't look that crappy anymore. Steering wheel has some design in it. Small screen in center console means this is a top-spec version, compare with cheapo.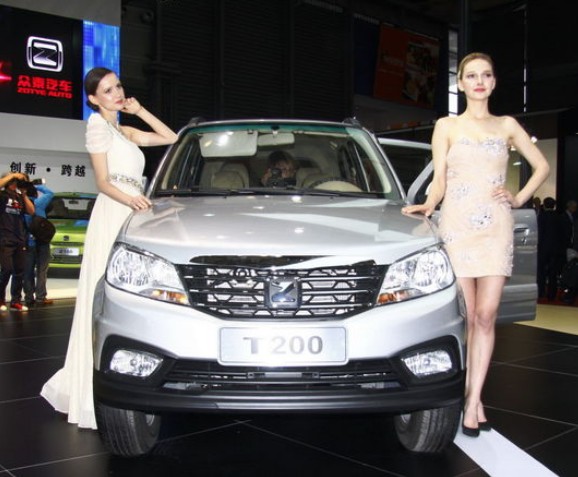 The T200 with ugly white chicks @ the Shanghai Auto Show.