Today we have a very beautiful Chinese car girl getting all-hot with a Toyota 86. The trendy Japanese sportscar was launched on the Chinese car market in early March and sales are booming. The first customized cars have been spotted and some have gone to the track, like this fine white example which was set up for drifting. The pretty babe makes some final adjustment to the engine and suspension. Click on Pics for Bigs™. Slightly NSFW.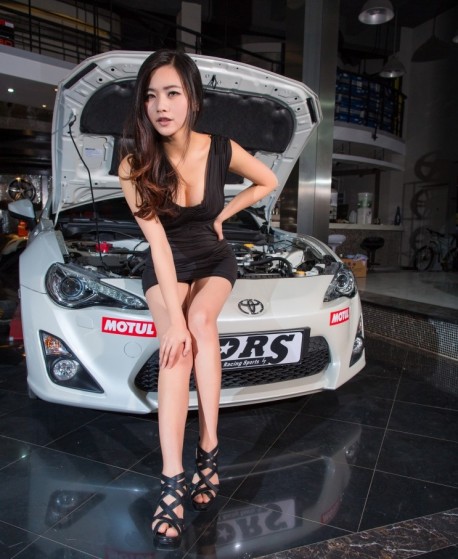 A better look at her tools.
The Toyota 86 costs between 269.000 and 279.000 yuan, but there is absolutely no one who goes for a base car without extra toys. We heard some buyers tick all the options. The average selling price of a 86 at a large Toyota dealer in Beijing is 230.000 yuan, or 37.000 USD.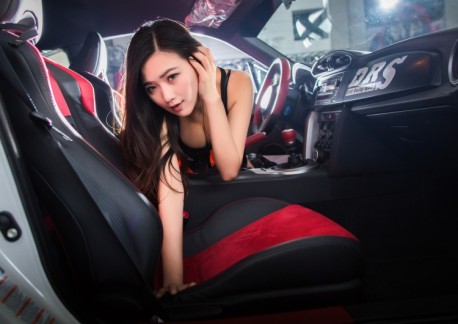 Inspecting the new seat covers.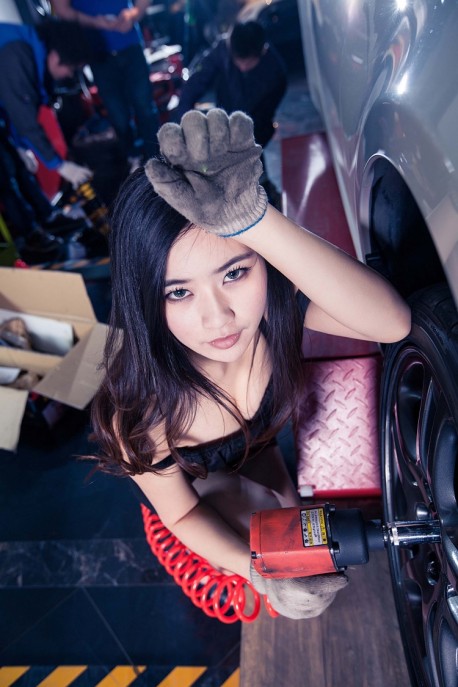 Glove for cleaning the exhaust pipe.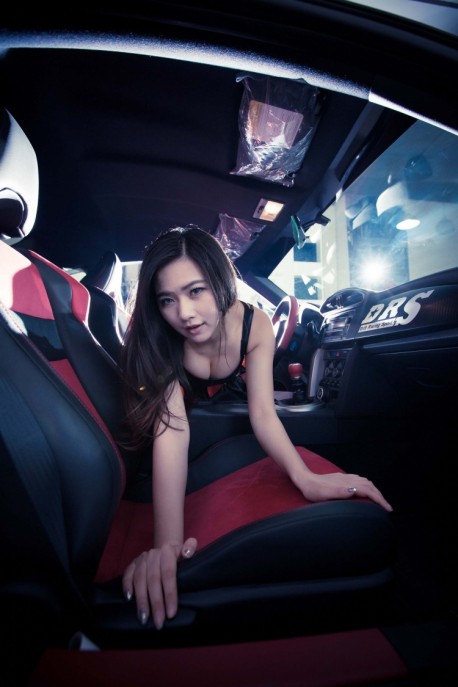 Approving new seat covers.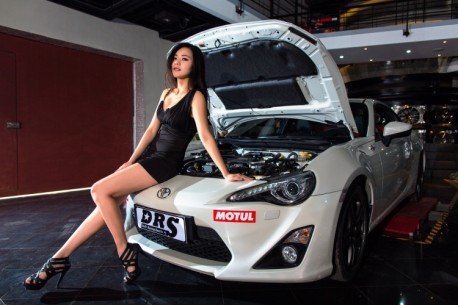 A rare moment of reflection.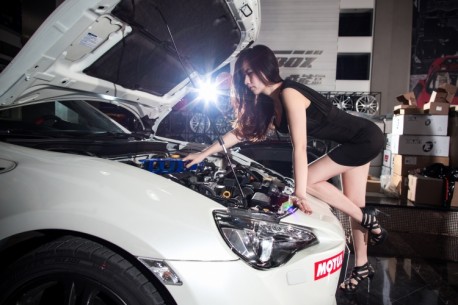 Back to work on the engine.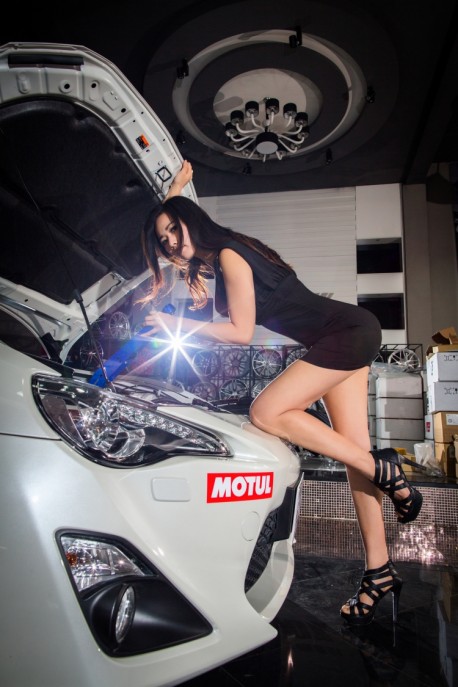 Damper fits in a very tight spot.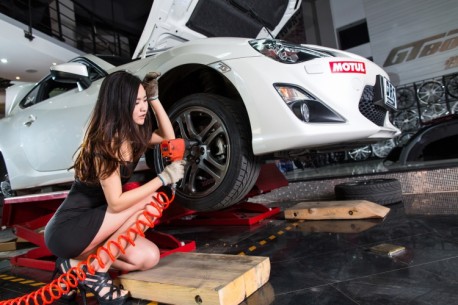 Finishing touch on the nuts, and it is time to change for the race.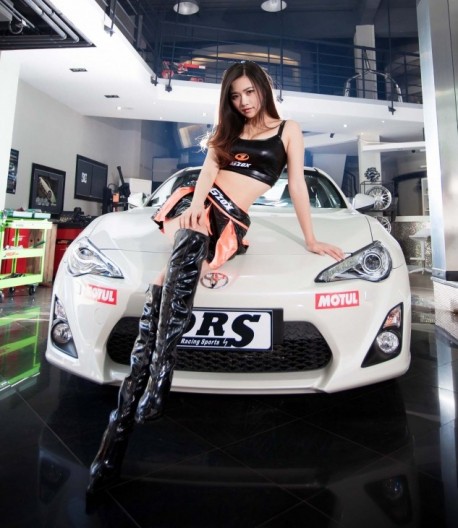 Ready to roll…