A brown & blue BMW X1, seen parked on the pavement in my very own street in Beijing. The brown is painted and the blue is wrapped, making for an interesting combination of colors. The wrapper was clearly a very creative man; the blue bits sit in surprising places, and we especially like the strips on top of the head lights.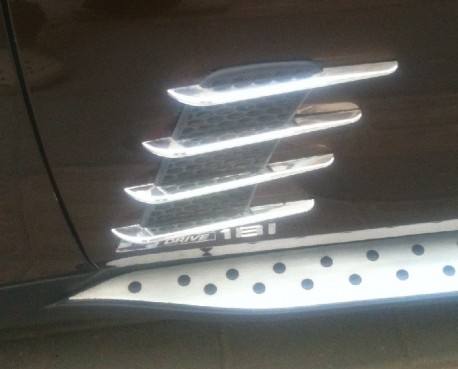 Fake air vents, on the doors, are very classy.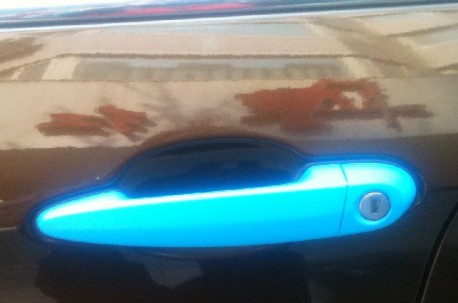 Nothing makes a BMW owner more happy than a blue door handle.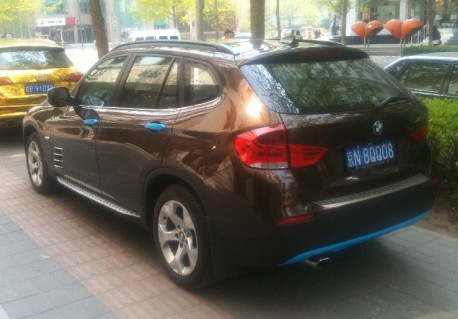 Not too much blue at the back, the wrapper apparently out of inspiration.  The BMW X1 is made in China by the Brilliance-BMW joint venture, priced from 259.000 to 499.000 yuan. Note shiny thing in front of BMW, that is…
…. the Bling Audi Q5 I met a bit earlier on exactly the same place.