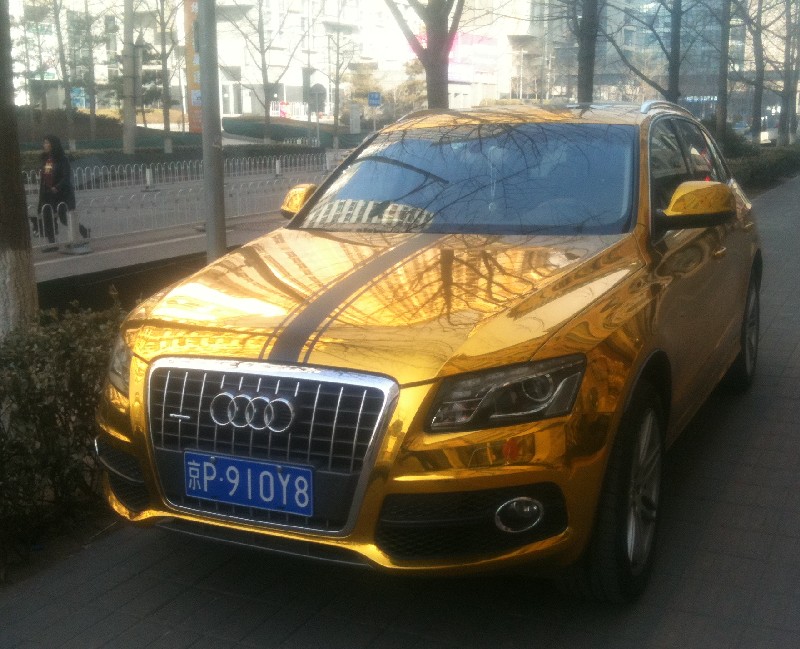 Late Thursday afternoon in Beijing, still hanging over horribly, I need some good Bling to kickstart for tonight! Happily, Bling I have. This is an extremely Blinged Audi Q5 SUV, seen on a very dirty day parked on the pavement close to my house in Beijing.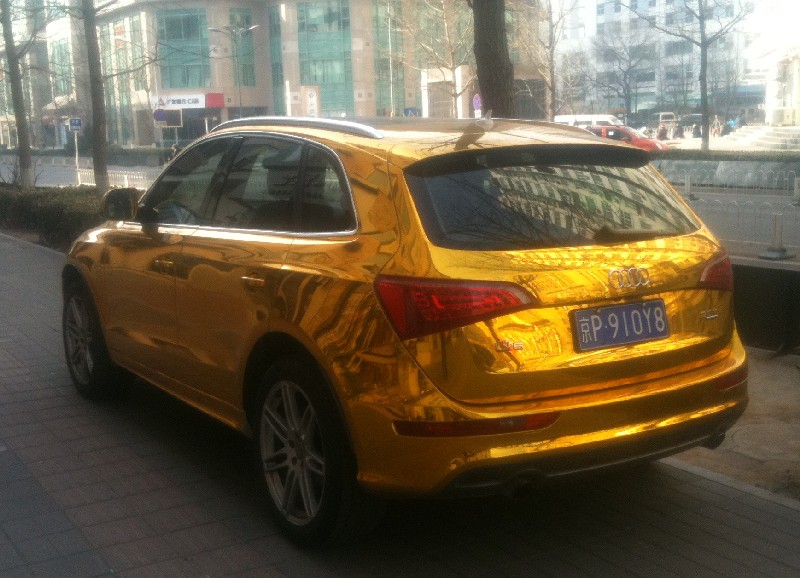 The wrap is of very high quality, brilliantly applied over the whole vehicle, including over the bumpers, the mirrors and the rear spoiler. I met this car last Sunday, early in the morning. Street was basically empty, a gray sky. And then this Vehicle! Lighted up the whole street…
The Audi Q5 is made in China by the FAW-Volkswagen joint venture, price starts at 347.500 yuan and ends at 567.700 yuan. Earlier on we met one matte black Q5, a Zotye, a cow, and one doing an Aston.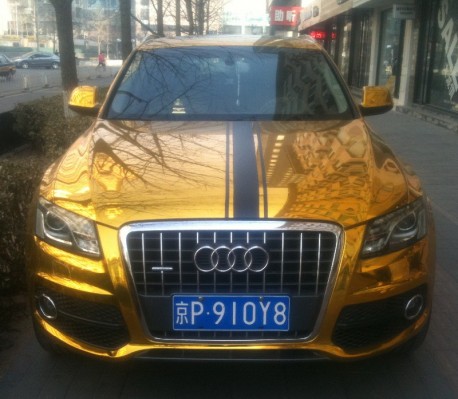 Racing stripes for Bling Speed.