Spy shots of a a very naked and very dusty Beijing Auto C50E, seen testing near the factory in Beijing. The C50E is a new mid-size sedan that will be sold under the Shenbao/Senova brand, it will be positioned under the Beijing Auto Shenbao D-series. The C50E debuted as a concept car on the 2012 Beijing Auto Show.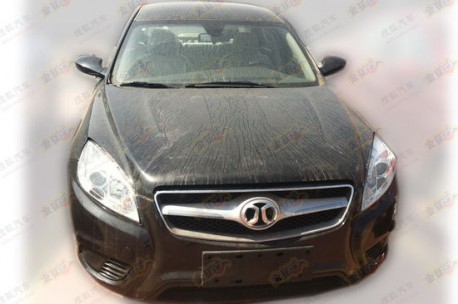 Imposing grille with a fat chunk of chrome, just like Chinese car buyers want it. The rest of the grille, and indeed the whole car, doesn't look too exciting. Nut that too, is exactly how the market likes it best. The grille can be a bit shiny all rights, but buyers don't dig any more funky stuff.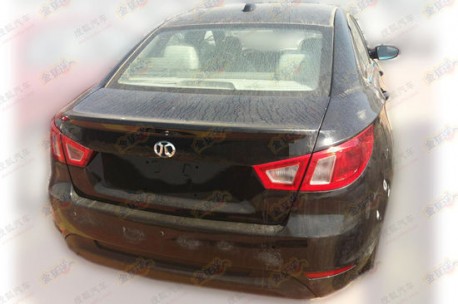 Beijing Auto says the C50E is based on their new M-trix platform, which is based on the platform of the old Saab 9-3.  The Shenbao D-series is based on the platform of the old Saab 9-5. BAIC, the mother of Beijing Auto, bought both platforms from GM in 2009.
The C50E will be powered by a direct-injection 1.5 liter turbo with 163hp and 225nm (earlier on we heard 170hp and 262nm). The engine is called 'T-Power 150′ and will be used in various other Beijing Auto branded cars. The C50E will likely become available with Beijing Auto's own 1.8 turbo as well, the same engine is also used in the Shenbao D-Series.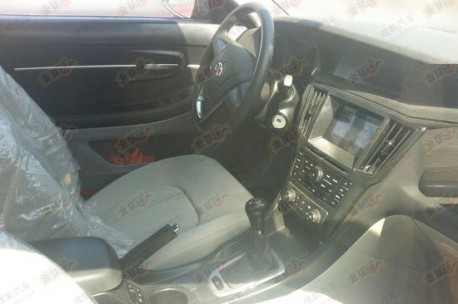 Best shot of the interior so far. Big screen, manual gearbox. Key hole on the steering-column and not more-Saab-like on the center tunnel. The Shenbao D-Series stays closer to Saab traditions.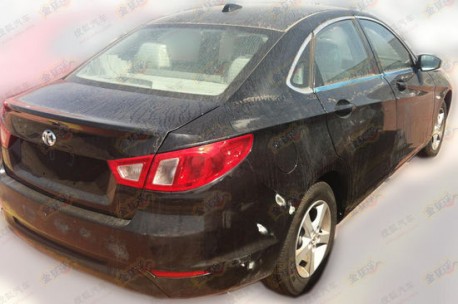 Integrated wing at the back for sporty. Small wheels for fuel economy.