Beijing Auto was BIG at the Beijing Auto Show. Earlier on we saw the Saab-based C70G and the C90L concept. That however, wasn't all, at all. There were three more concept cars, the C50E (pic), the C60F sedan and the C51X SUV. Beijing auto says all three stand on a new 'M-trix' platform that is derived from the old Saab 9-3 platform, but I am not so sure that is true…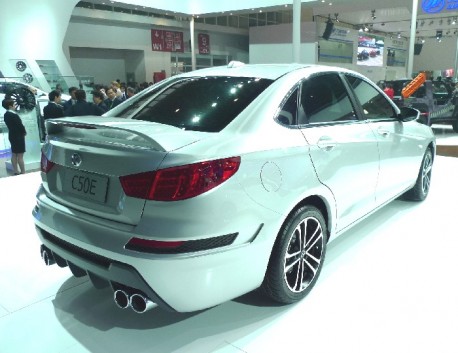 Beijing Auto might be working on such a platform but the C50E seems to me based on the old Hyundai Elantra that is still being made in China by the Beijing-Hyundai joint venture. No matter, the C50E loox fine with a fat body-kit and four big exhaust pipes, sporty indeed.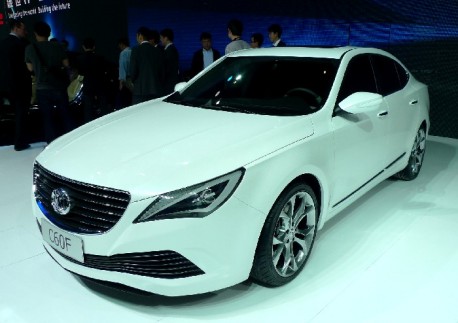 The C60F is a bigger sedan that is very likely based on the Saab 9-3, some of its lines are also similar to a much older concept car, the Beijing Auto BE701EV, which in turn was based on the Chrysler Sebring that was made in China by the Beijing-Chrysler joint venture.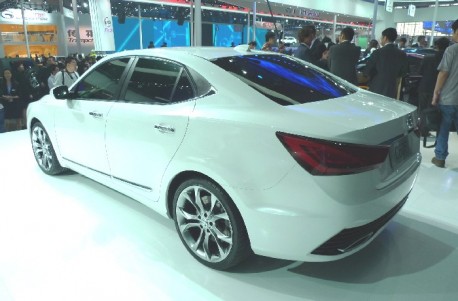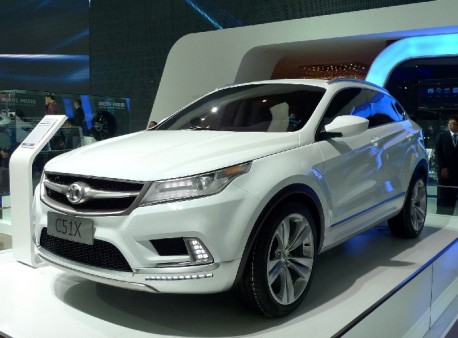 The C51X is a mid-size crossover utility vehicle (CUV). Chinese media reported back in January that Beijing Auto was working on a new SUV based on the Saab 9-3. Those reports now seem correct. The C51X seems about the length of the 9-3 and the 9-3's platform is designed for four-wheel drive. Engine could be the Saab 2.0 turbo or the 2.3 turbo.