The Audi A8L 40 Hybrid has been launched on the Chinese car market, marking the first time Audi sells an A8 hybrid in China. The clean and green stretched limousine costs 1.09 million yuan or 177.000 USD.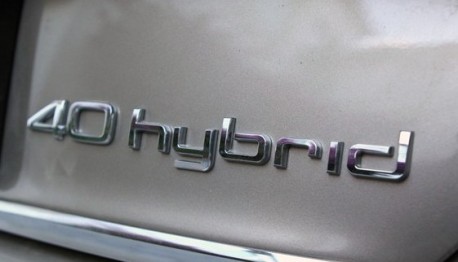 The A8L 40 Hybrid is powered by a 2.0 TFSI petrol engine and an electric motor, sening power to all-four wheels via a 8-speed automatic. Combined output is 245hp and 480nm. Fuel consumption is 6.4 liter per 100km. The A8L is a fast hybrid, top speed is 232km/h and 0-100 is gone in 7.7 seconds.
The coming of the A8 hybrid comes after the considerable and rather unexpected success of the Lexus LS600hL hybrid, which is doing very well in a market long believed to be anti-hybrid. The lesson learned is that wealthy Chinese car buyers are willing to spend loads of money on a hybrid, but only when it is very fast and comes with the highest tech available. Chinese car buyers don't buy a hybrid because they care about fuel consumption or the environment.