New renderings of the yet rather mysterious Koenigsegg One:1 special edition for the Chinese supercar market, sent to us by a friend of a good friend (谢谢!). Earlier on we heard that only five cars will be made, powered by a 1400hp variant of the mighty 5.0 V8 engine. The One:1 is said to be developed with input from FFF Automobile, China's most famous supercar dealer.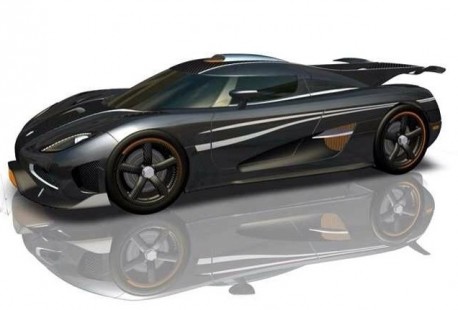 The 'brown' stuff will likely on the front spoiler, roof scoop and side-air intakes will likely be real gold on the real thing. The One:1 is expected to debut in China on the Guangzhou Auto Show in late November. The Guangzhou area is one of the richest in China and a supercar heaven. Many supercar makers, including Aston Martin and Ferrari, ship the first cars of a new model to Guangzhou, not to Beijing or Shanghai.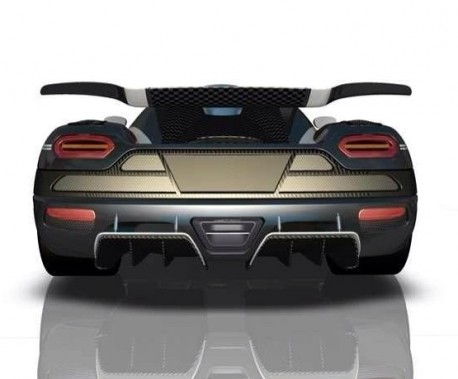 Central exhaust pipe differs from twin-pipe we saw on earlier renderings.
The One:1 will be the third China-only special edition, after the one-off Agera Zijin, which came with a lots of real gold as well, and the unlucky Agera BLT.