The facelifted Volvo S80L has finally debuted in China, more than a year after we saw the first spy shots. The facelift brings the S80L back in line with the European-made Volvo S80. However, the facelifted car hasn't been launched on the Chinese car market yet, that will likely happen in September around the time of the Chengdu Auto Show.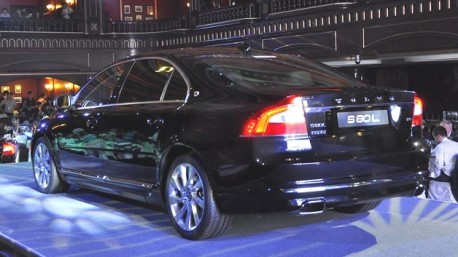 The Volvo S80L is stretched by 14 centimeter compared with the European S80. All the extra space goes to the passengers in the back. The Volvo S80L is made in China by the Chang'an-Volvo joint venture that dates back from the time when Volvo was owned by Ford. The contract will expire in 2018. After that it is up to Geely to decide whether to continue production in its own factorries or wait for the new S80.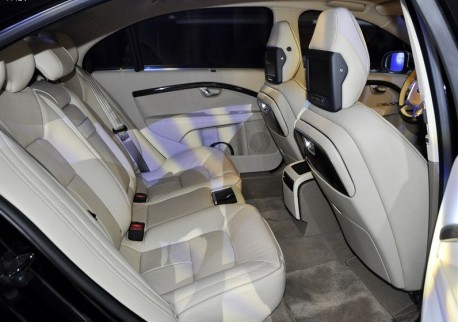 An extra 14 centimeter translates in a lot of extra leg room. The S80L is available with two engines: a 2.5 liter 5-cylinder turbo with 213hp and a 3.0 six-in-line turbo with 305hp. The souped up Volvo five-cylinder replaces the Ford 203hp 2.0 turbo and 240hp 2.0 turbo.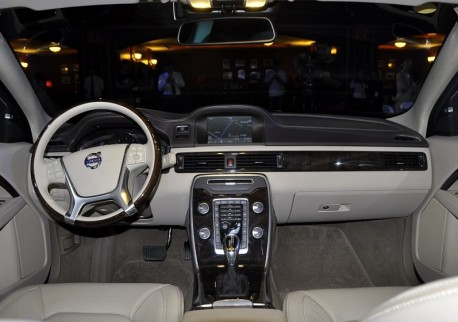 Price of the current Volvo S80L ranges from 374.900 yuan to 659.900 yuan, but that was with the two Ford engines. The Volvo five is a bit more expensive than the cheapest Ford engine, so price is likely to start just under 400.000 yuan.