Here we have a very pretty Chinese girl working for Renault at the annual Shenzhen-Hong Kong-Macao International Auto Show in Shenzhen in Guangdong Province, a rather local show deep down south without any significant auto news.
Furthermore, the organizers saw it fit to organize the show in a major Chinese holiday when most of the population is at home with the family watching TV, further diminishing attention. Anyway and how, babe's beautiful big headlights (after market?) more than make up for the lack of a new BYD.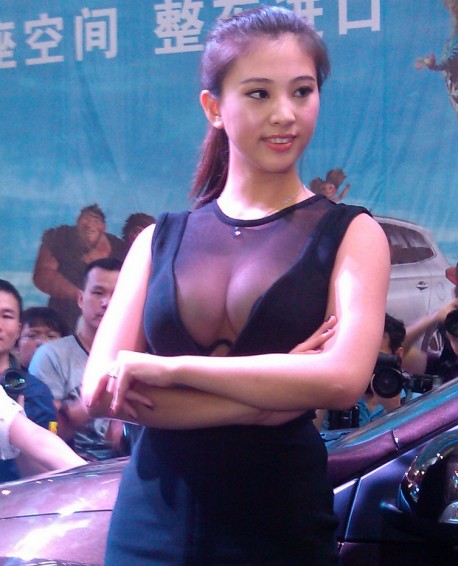 The Renault, likely a Fluence, admired by all the professional photographers and journalists. The Renault Fluence, it appears, is a man-magnet. Girl looks kinda sweet, as if she sees her doggy.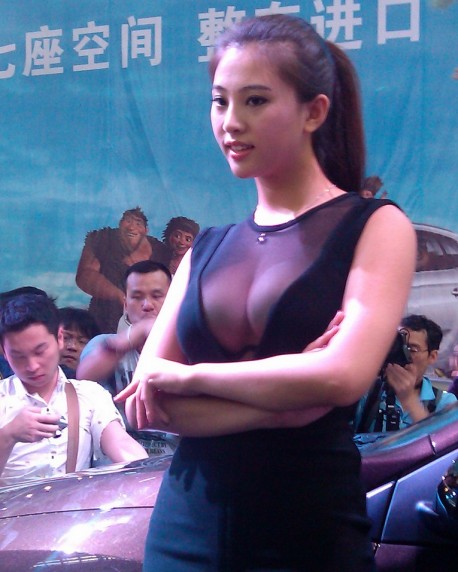 Man in white shirt checks whether the Fluence fits in his camera. The Renault Fluence is imported into China from South Korea where it is made by Renault's partner Samsung. Price starts at 165.800 yuan and ends at 195.800 yuan. Power comes from a 2.0 with 137hp and 191nm.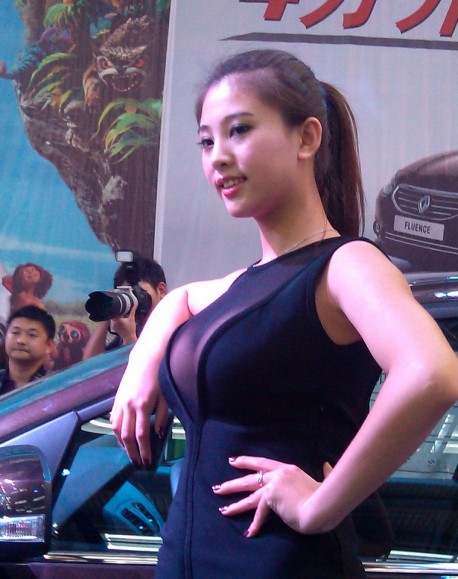 The nose of the Renault Fluence can be seen on the backdrop in the background, on the right.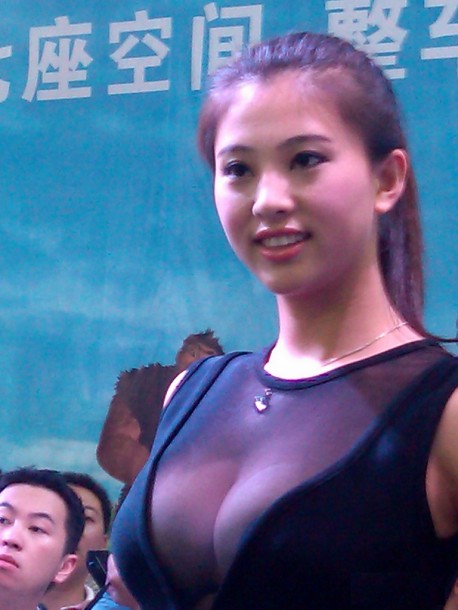 A close-up for that sweet smile.