Beijing Auto Works (BAW), a subsidiary of BAIC, is working on a facelift for the BAW 007 SUV. We haven't seen the exterior yet but the interior is interesting enough, for now. The dashboard is completely new and loox very much inspired by the dashboard found in the Range Rover Evoque.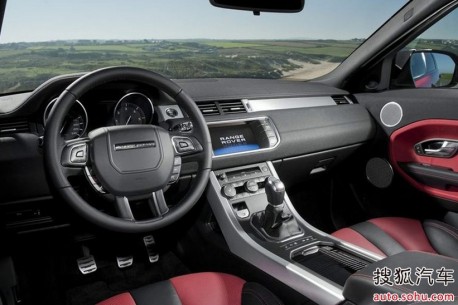 Well, the steering wheels are rather different. Otherwise great cloning.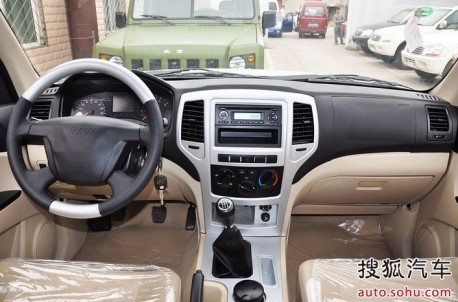 The current dashboard of the BAW 007.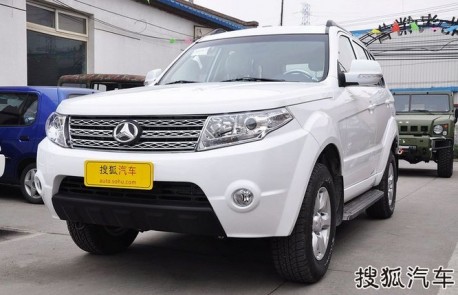 The current BAW 007. Launched in 2011 and unchanged since then. Price starts at 89.800 yuan and ends at 122.800 yuan. Engines: a 122hp 2.0 and a 143hp 2.4. There is also a pickup variant with a 135hp 2.5 liter turbodiesel. Green army car in the background is the Beijing 2022.