It was very nice to see this Beijing Auto Works 007 pickup truck at the Beijing Auto Show. The 007 would normally only appear at shows for commercial vehicles in the countryside. The Beijing Auto Works (BAW) 007 pickup is based on the BAW 007 SUV that was launched on the Chinese car market last year. Power comes from a 2.5 liter turbo-diesel with 100kw and 250nm.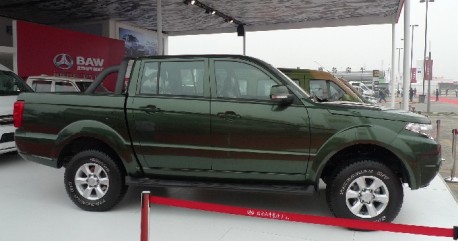 Beijing Auto Works is a subsidiary of Beijing Auto Industry Corporation (BAIC), they make all sorts of rough vehicles, mostly commercial but some passenger, including the 'Beijing-Jeep' Knight S16. Size: 5088/1820/1804, wheelbase is 2735. Kerb weight: 2735kg. Max load: 1910kg. Price starts at 88.000 yuan.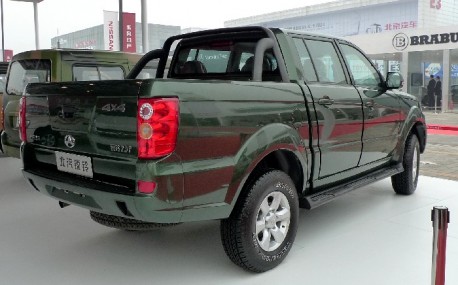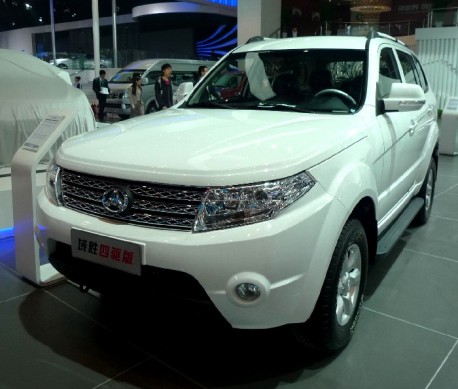 The BAW 007 SUV. This is a passenger car so no diesels here. Power comes from two ancient patrol engines: a 2.0 4-cylinder with 122hp or a 2.2 with 141hp. Those are the very same engines that power the Knight S16 and the Beijing Auto B-series SUV's. Price of the 007 SUV starts at 92.800 yuan and ends at 125.800 yuan.