The very first spy shots showing the upcoming 991 Porsche 911 Turbo S testing in China. Back in January we saw the new Porsche 911 Turbo testing in China. Porsche is testing the new 911 Turbo and Turbo S in China because they will be equipped with a China-only start-stop system.
The system is necessary to make the fastest 911 comply with new and very strict emission rules that will come into effect in 2015.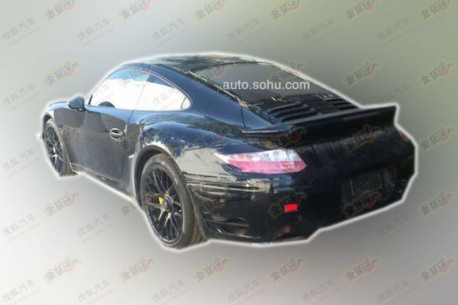 The new Porsche 911 Turbo S will be powered by a 560hp variant of the 3.8 liter flat-six, good for a 0-100 of only 2.9 seconds.
The Porsche 911 Turbo will be launched on the Frankfurt Motor Show in September, China-debut is expected for the Guangzhou Auto Show in November. The Porsche 911 Turbo S will be launched internationally in early 2014, likely on the Detroit Auto Show.