Trial production of the Citroen DS5 has started in China, the DS5 will be launched on the Chinese car market in September. The Citroen DS5 is made in China by the Chang'an-PSA joint venture. The platform of the DS5 will also underpin the new Citroen DSX Crossover.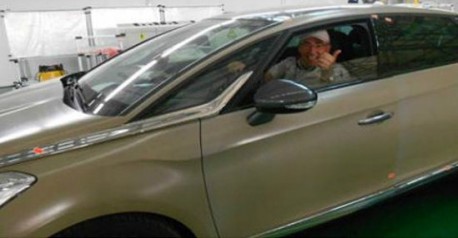 A very happy man.
The Citroen DS5 is currently imported in China but sales are slow, mostly because it is too expensive. Price starts at 298.800 yuan and ends at 348.800 yuan. Price for the locally made DS5 will range from 250.000 yuan to 300.000 yuan. Power will come from a 163hp 1.6 turbo.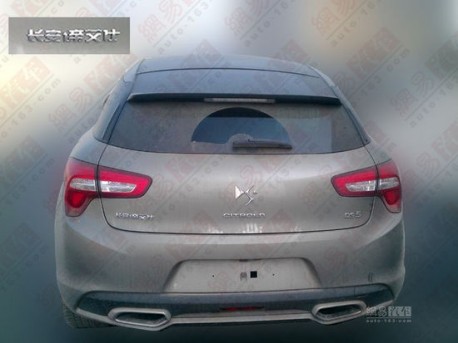 The Chinese brand name is 'Chang'an Diyishi', the latter part being a phonetic translation of  'DS'. The Citroen-name has been left out to differ the DS brand from the bread & butter Citroens that are made in China by the Dongfeng-PSA joint venture.