The Qoros 3 sedan will be launched on the China car market before the end of this year. Price will range from 130.000 to 180.000 yuan, or 21.000 to 29.000 US dollar.  Qoros is a brand of Chery-Quantum, a joint venture between Chery Auto of China and Quantum LLC of Israel. The Qoros 3 debuted in March on the Geneva Auto Show.
There will be two engines available: a 1.6 with 126hp and 155nm, and a 1.6 turbo with 156hp and 220nm, both mated to a six-speed manual or a 6-speed DCT. Qoros is also working on a three-cylinder 1.2 turbo with 130hp but that engine will be launched later. All three engines are based on existing Chery power plants. Size: 4615/1839/1445mm, wheelbase is 2690m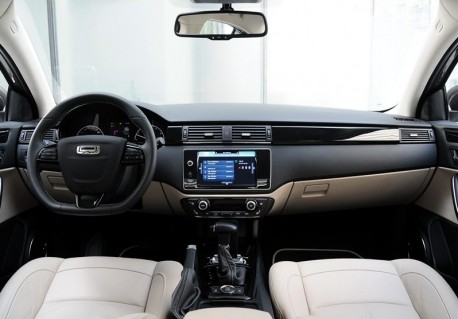 The Qoros 3 sedan will be exported to Europe as well, but when the first cars will be shipped is yet unknown. Qoros earlier said sales in Europe would start in late 2013.