The sky is very blue here in Beijing today, time thus for a very blue Mini Clubman, with a very pretty brown-eyed Chinese girl opening all the doors. She must be looking for her trousers! Click on the Pics for Bigs™. Slightly NSFW.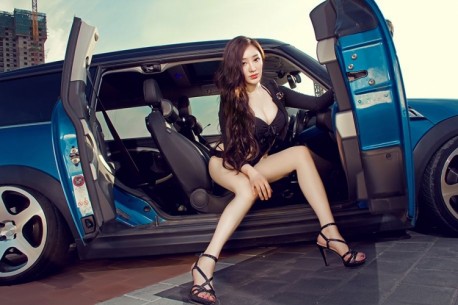 The Mini Clubman is imported into China. Price starts at 226.700 yuan and ends at 419.000 yuan. The Clubman is not very popular as most Chinese Mini buyers prefer the Countryman SUV. This particular Clubman is a very coolio example; lowered to the max, fitted with giant 22 inch wheels, and wrapped in shiny blue.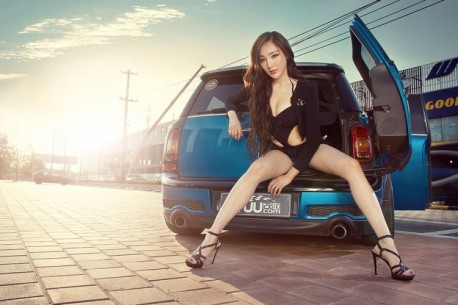 Shiny blue for a shiny girl.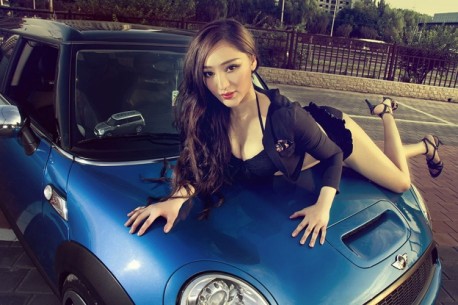 Checking the bonnet for trousers.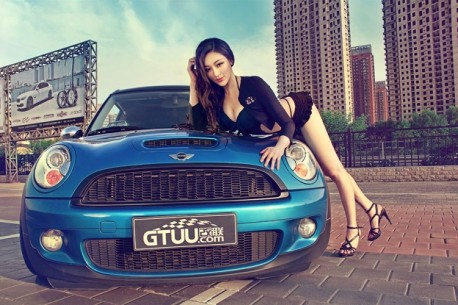 Does she need trousers?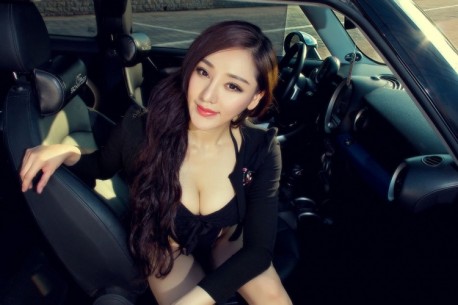 Nope, she doesn't.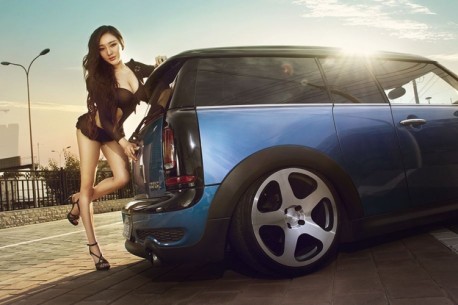 Trying to open the rear door. Still looking for trousers.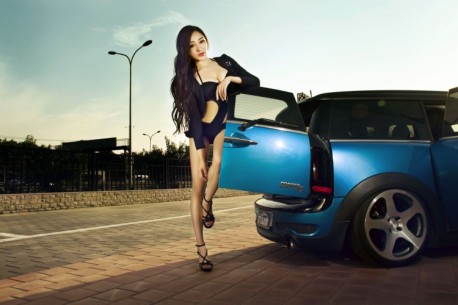 She did it…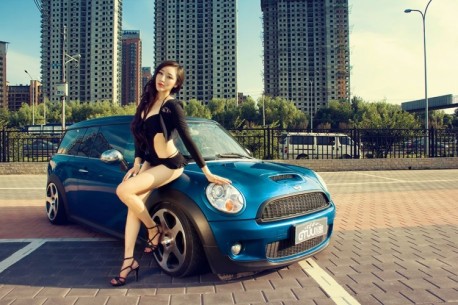 … but found no trousers.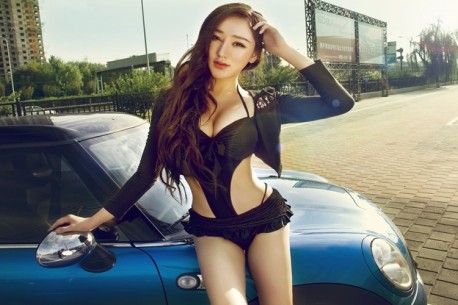 Scratching her pretty little head,  "where did I put my trousers?"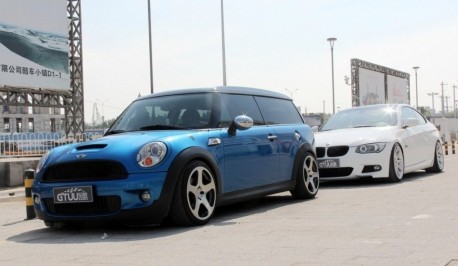 The model with a white BMW.