Here we have a pretty Mitsubishi ASX, seen in the great city of Xiamen in Fujian Province by reader Pinut187, thank you for the pictures! The fine ASX was made very arty farty with a giant sticker depicting traditionally painted Chinese flowers in traditional Chinese porcelain-blue. First time we see this on a car. Great idea…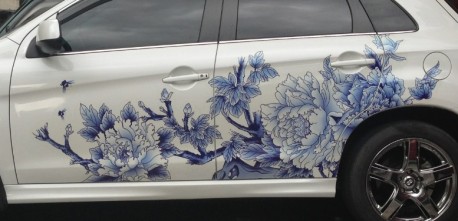 The 'painting' consists of a plant with fourteen flowers, and two bees. The best part is the leaf going just a bit over the fuel cap. Eye for that kinda detail shows a real artist was at work here.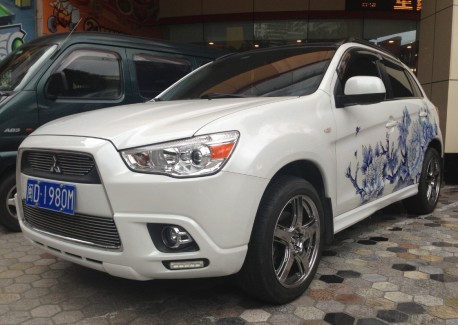 The ASX was even further prettified by an extra sporty grille, black windows, and shiny 5-spoke alloys. The Mitsubishi ASX is made in China by the Guangzhou-Mitsubishi joint venture. Price starts at 128.800 yuan and ends at 218.800 yuan. Engines: 1.6 and 2.0. The stickers look like professional stuff and won't come any cheaper than 5.000 yuan.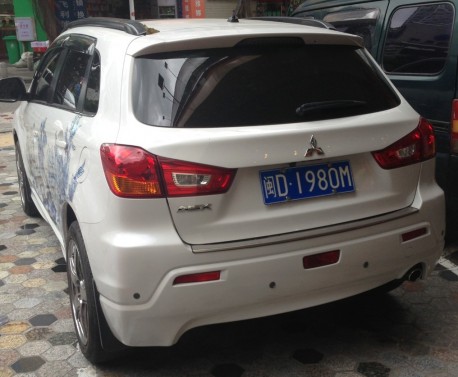 Mitsubishi logo in chrome…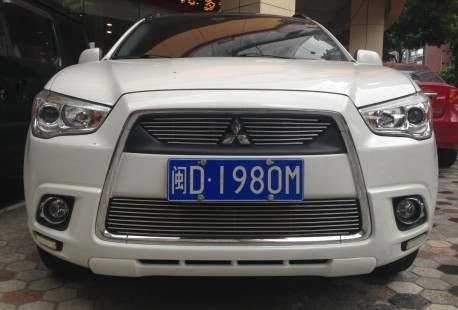 … and much more Bling up front!