The new Ford Mondeo will finally hit the China car market in August, price will start at 189.900 yuan and end at 275.900 yuan. The Ford Mondeo will be made in China by the Chang'an-Ford joint venture.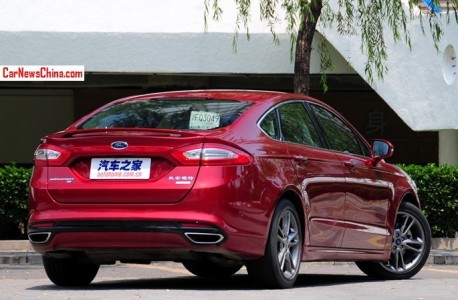 There will be two engines available: a 2.0 turbo with 240hp or 200hp, and the new 'Ecoboost' 1.5 liter turbo four-cylinder with 181hp and 240nm, both mated to a 6-speed SelectShift.
The China-made Ford Mondeo debuted in April on the Shanghai Auto Show. Chinese car buyers are eagerly awaiting the Mondeo, and sales are expected to go very high. The Ford Mondeo will compete with fine cars such as the Toyota Camry, Nissan Teana, Volkswagen Passat, and Hyundai Sonata.