More pretty ass, this time from Beijing were we met a Mercedes-Benz CL63 AMG Black Series Coupe standing real close to a W215 Mercedes-Benz CL 600 in an underground parking lot, with the light doing the magic. The CL63 AMG Black Series is powered by a manic 6.3 liter V8 with 510hp and 620nm, price in China was 1.54 million yuan or 250.000 USD.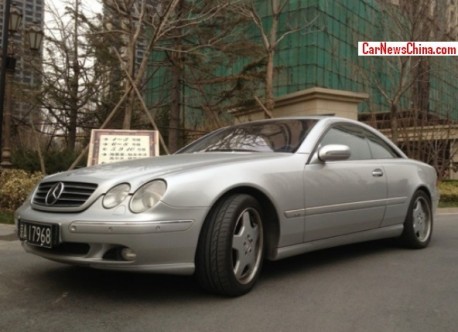 Sadly we only got one pic from the parking lot, but fortunately we have two more pics from this beautiful CL 600, now seen outside on a cold winter's day. The black license plates indicate this particular vehicle was imported by a foreign-owned company which were allowed to import their own cars in the 1980's and 1990's.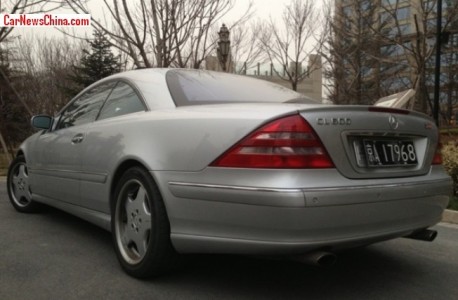 The W215 Mercedes-Benz CL-Class was made from 1999 until 2006. This silver example is a pre-upgrade car which was made from 1999 until 2003, with the CL 600 arriving in 2000. Power came from a frenetic 5.8 liter V12 with 362hp and 530nm, good for a 0-100 in 5.8 seconds.
AMG 5-spoke alloys for more sporty. This perfectly preserved CL 600 is the second W215 we meet in China, just ten days ago we met a stealthy W215 CL55 AMG.