A white Ferrari F12berlinetta and a black Ferrari 458 Italia are almost kissing inside a supercar dealer in the great city of Shenzhen in Guangdong Province. The fine vehicle look brand new and are yet without license plate. This F12 seems to be the same car as another white F12 we met twice earlier at the official Ferrari dealer in Shenzhen.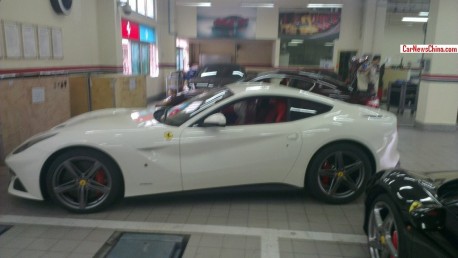 The Ferrari F12berlinetta was launched on the Chinese market in June 2012 and costs 5.308 million yuan or 835.000 USD. Lotta yuan but lotta power! The  6.3 liter V12 poops out 730hp and 690nm, good for a 340km/h top speed.
Time now for our fast-growing and Famous China-Ferrari F12berlinetta Collection™: license (00F12), red in Zhongshan,  with friends, black in Shanghai, on the move in Wenzhou, a blue example in Xiamen, a dusty car in Wuhan, a red car in Guangzhou that later crashed, a black car in Chengdu, and a truck full of the things on a highway near Shanghai.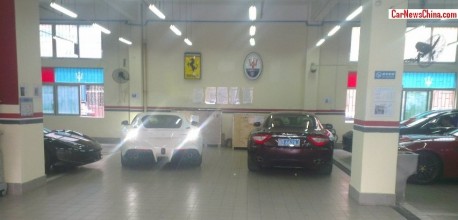 Maserati GT on the right, and further on the right a California.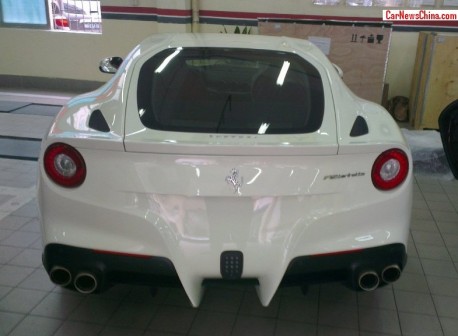 A great white ass it is.